What are some unknown facts about Xiaomi
Yoschi's blog
1How it all began!
Xiaomi is headquartered in Beijing, China and started its journey on April 6, 2010 with eight co-founders and 14 employees.
The Xiaomi logo is abbreviated as Mi and stands for "Mobile Internet". Mi has other meanings as well, including "Mission Impossible," which represents the various challenges the company faced in the early years.
The Chinese word for Xiaomi is "小米", which means "Millet". When one of the co-founder's fathers was making millet gruel for the entire team, the company decided on that name because it was about affordability and nutrition.
Fun fact: Xiaomi's founder Lei Jun added, "When I went to apply for a trademark, someone asked me if we were an innovative agricultural technology company."
Lei Jun and Lin Bin, the two founders of Xiaomi, were good friends before they started their new idea. Lin Bin met with Lei Jun in early 2009 when Google decided to partner with UC Browser. At that time, Lin Bin was leading the company's mobile products and business development in China. Lei Jun was the chairman of UC Web and it was only natural that they would become good friends.
2Xiaomi founder
Xiaomi started out with eight co-founders. They were all in their thirties or forties, which was above the average age of the founders in China at the time. Nevertheless, they have brought years of experience to the company.
Lei Jun (ex-Kingsoft) [Nick: Lei Zong] - Currently CEO of Xiaomi
Lin bin (ex-Googler) [Nick: Bin Zong] - Currently the President of Xiaomi is the head of the Mobile Department
Li Wanqiang (ex-Kingsoft) [Nick: Alee] - Xiaomi's e-commerce team leader
Kong-Kat Wong (ex-Microsoft) [Nick: KK] - Runs Mi Wi-Fi and Mi Cloud teams
Wang Chuan [Nick: Chuan Sir] - The current President of Xiaomi China ran Xiaomi's smart TV business
Hong Feng (formerly Googler) - heads the MIUI division of Xiaomi
Guangping Zhou (formerly Motorola) - Head of Xiaomi Hardware and BSP teams
Liu De [Nick: Brother De] - leads Xiaomi's industrial design and ecosystem development teams
3Xiaomi employees
Xiaomi started with just 14 employees.
The company currently employs over 18,000 people in China, India and other countries.
While Lei Jun and Lin Bin retain over 40% of the shares in Xiaomi, the company employs over 7,000 people with its shares or options. This is because Xiaomi's executives offered stock options to their employees from the start. In fact, at the time Xiaomi went public, it was said that around 56 early employees in the company would all become millionaires.
When the news spread in 2010 that Lei Jun and his co-founders were making money on a funding round, there were employees like Li Weixing and others who wanted to join them. Lei Jun had indicated in an interview conducted in March that they would have to let everyone in because they weren't just letting Weixing invest. The simple booth investments were capped at about 300,000 yuan each to limit risk and prevent employees from borrowing to invest. The clerk, who even paid out her dowry of around 100,000 to 200,000 yuan ($ 16,000 to $ 31,000), was simply identified as clerk No. 14, a receptionist who now works in Xiaomi's Human Resources department.
Today many of them are millionaires.
4Xiaomi's Smartphone Journey: A Solid Start
2010
The first version of the company's Android user interface called MIUI was announced in China
2011
Xiaomi's first smartphone, Mi 1, was announced on August 16. The phone was the first phone to feature a 1.5 GHz dual-core processor, and it went on sale in an online sales model in October. The price was only 1999 yuan ($ 300).
2012
Xiaomi announces the Mi 2 with Snapdragon S4 Pro APQ8064. The phone is very popular in China.
This helps Xiaomi sell more than 7.19 million smartphones in the past year.
2013
Xiaomi announces the Xiaomi Mi 3 in two versions, one with SD800 and one with NVIDIA's Tegra 4. This phone will become the company's flagship in international markets next year.
In the same year, Xiaomi announced its first phone under a new lineup, Redmi, focused on the budget segment. The first model in the range is the Redmi 1. It was announced in July 2013 and came with the MT6589T processor from MediaTek and 1 GB of RAM. It's a hit among budget users.
The rise in the Xiaomi fanbase helps the company sell more than 18.3 million smartphones in the past year, representing a growth of more than 50% year over year.
2014
That year, Xiaomi decided to reach other markets outside of China.
The first international stop was Singapore, followed by countries like Malaysia and the Philippines.
In the same year, Xiaomi launched the flagship Xiaomi Mi 3 in India.
Due to its international expansion, the company decided to give its online operations global reach by purchasing the Mi.com domain for a staggering 3.6 million US dollars. This was the most expensive domain purchase in China at the time.
In the same year, the Redmi 1 model got a bigger brother, the so-called Redmi Note.
In terms of smartphone deliveries, Xiaomi reached the big league in 2014 with over 61.12 million units sold.
5Xiaomi's Smartphone Journey: Trial Times
2015
Xiaomi's international expansion continued, penetrating new markets such as Brazil.
The company decides to prioritize its activities in India. In this context, Xiaomi announced Xiaomi Mi 4i, its first smartphone that was tailor-made for the Indian market. The phone was introduced in India before any other country including China.
The company continues its aggressive online model. However, the 100 million smartphone target is not being met and it has grown too quickly. Xiaomi did not reveal exact sales figures at the time, but it was said that it was only around 70 million units, well below its original annual target.
2016
The fight continues, Xiaomi ceases its activities in Brazil.
However, there have been a number of new announcements like the Xiaomi Mi Max series and the Xiaomi Redmi Note 3 model. The latter would turn out to be one of the best-selling smartphones in India.
Xiaomi aims for the EU market to receive its first official distributor, ABC Data.
In November of the same year, Xiaomi announced a smartphone that changed the way we perceive the brand. The Mi-Mix series was announced with a revolutionary triple-bezel design and a very high screen-to-case ratio. The company managed to beat the big players to release something unique and beautiful in the industry. In a sense, we can say that the Mi Mix series created the design for the smartphones we see today!
Overall, 2016 was a bad year for Xiaomi. The company's online sales model was no longer effective and competitors like OPPO and Vivo, driven by the solid offline sales strategy, brought in Xiaomi's sales. By the end of the year, Xiaomi was only able to sell around 53 million units. A huge drop from last year and definitely misses the company's big goals.
6Xiaomi's Smartphone Journey: China's Pheonix!
2017
This year defined Xiaomi. After two years of declining sales, some people started writing off Xiaomi like any other startup that is promising but cannot deliver in the long run.
However, the company has turned things around drastically! And the way they did it forced people to notice. By the end of 2017, Xiaomi had shipped over 92 million smartphones. This was unprecedented growth in the industry!
Xiaomi initially revised its offline policy. CEO Lei Jun announced that the company had found a love of retail and pledged to open 200 Mi stores in China by the end of the year.
Despite the difficulties in his home country, Xiaomi has had exceptional success in India over the past two years. It managed to overtake Samsung and became the number one smartphone company in India in 2017.
In the same year the first Mi Store opened in Bengaluru, India. At the same time, Xiaomi is renewing its focus in India with the aim of opening 100 Mi stores nationwide in the next two years.
In the same year, Xiaomi offers something unique to its Mi fans. The first Android One smartphone, the Mi A1, is announced. It runs on Android instead of the company's MIUI platform.
2018
Xiaomi strengthens its position in Europe with Three Partners. This opens the way to the UK.
The company also announces the Mi Mix 2S flagship. This is the first Xiaomi smartphone that has a really good camera, which changes the perception that the company cannot get the best results in the camera department. With a DxOMark score of 97, Xiaomi finally entered the big leagues of flagship cameras.
Xiaomi announces that it will forever cap the net profit margin after tax for the entire hardware business at 5%.
That same year, Xiaomi was listed on the Hong Kong Stock Exchange for HKD 17, raising $ 4.2 billion. With that pricing, the company is valued at $ 54 billion.
Xiaomi's turnaround strategy continues to drive its growth in 2018. More than 100 million smartphones had been shipped by November 2018. By the end of the year there will be 122 million!
2019
7Xiaomi's 9-year journey in numbers
Xiaomi has over 242.1 million MIUI users
Xiaomi has over 151 million IoT devices with over 2.3 million users with more than 5 Xiaomi branded IoT devices.
Xiaomi is the No. 1 smart TV brand in mainland China.
The company sells its products in over 70 countries. It ranks among the top 5 smartphone manufacturers in 16 markets.
By 2019 there will be more than 2000 Mi Home stores worldwide.
The company has registered over 24,000 patents worldwide. Of these, 5,920 patents were granted.
Compared to some of the great players, Xiaomi's journey is quite short. However, what the company has accomplished in those short 9 years says a lot about how it works.
For example, Xiaomi has exceeded its sales target of 100 billion RMB in just over 7 years! The same goal took Apple 20 years, Facebook 12 years, Google nine years, Alibaba 17 years, Tencent 17 years and Huawei 21 years!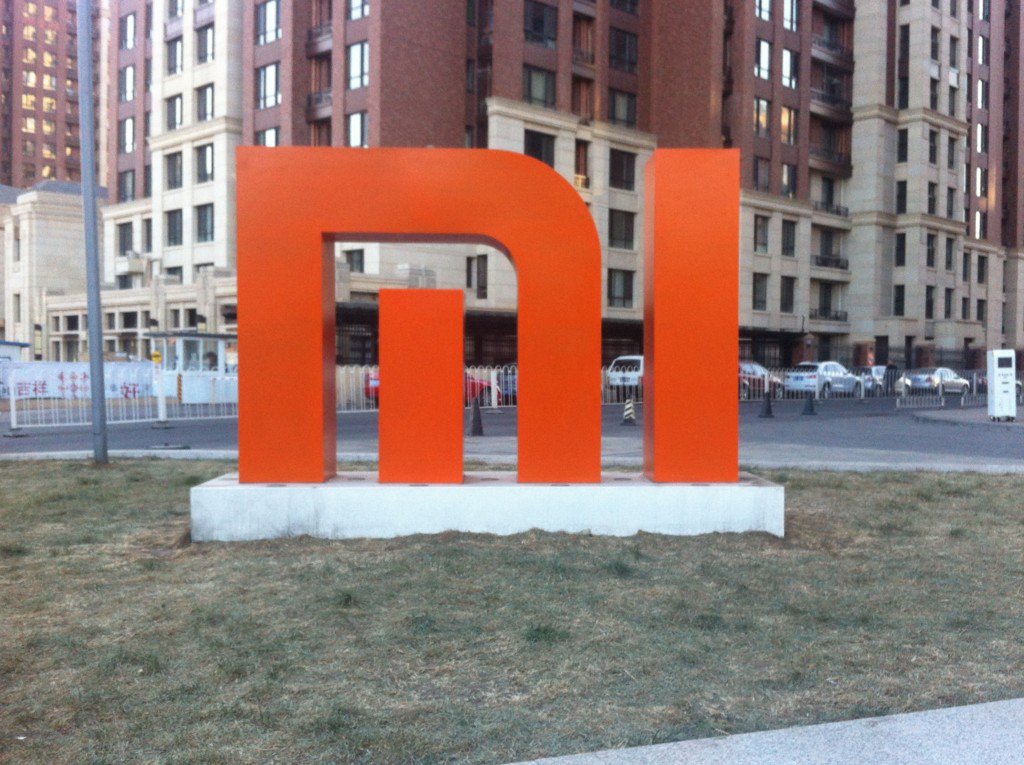 After going public in Hong Kong, the company is continuing its product diversification strategy. So it's not really surprising that the company has launched over 44 non-smartphone products since January 2019!
On its 9th birthday, we wish Xiaomi every success in the years to come. We hope it continues to offer great products and features at an affordable price that will lead all other businesses the way!