Is WhatsApp a replacement for SMS
SMS as an alternative to WhatsApp ?!
22.07.2019
WhatsApp newsletters & mass mailings are from December 7th. Officially banned in 2019 - what then?
Before the hype really started (at least in the DACH region), it was over. On December 7th Facebook officially stops sending WhatsApp newsletters. A big problem for many clubs, companies, etc., as you will have to do without an efficient and popular communication channel in the future. The next step: the search for alternatives. In our article we would like to introduce you to one of these possible alternatives ... 27 years old & limited to 160 to 540 characters ... the well-known SMS.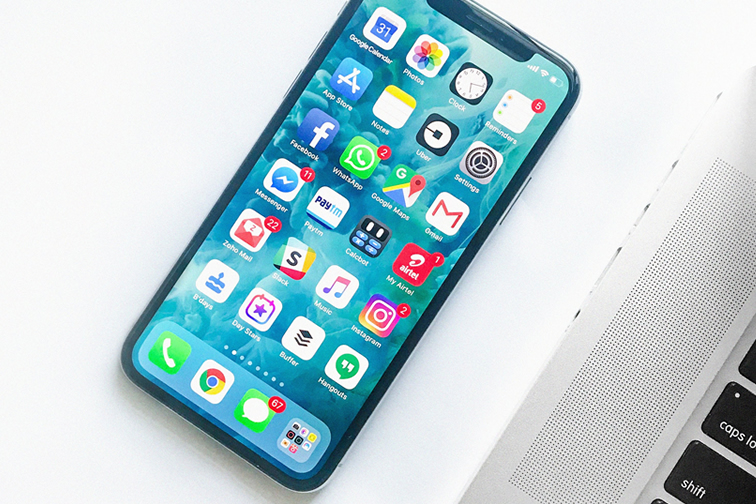 The end of mass messaging via WhatsApp
The rationale of Facebook
As already mentioned, Facebook will be available from December 7th. officially take action against WhatsApp newsletters. Here is an excerpt from the statement published by WhatsApp and Facebook:

... WhatsApp is a private messaging platform that was originally designed to help people communicate with friends and family. Over time, we've realized how important it is for people to contact companies, and that's why we created two tools - the WhatsApp Business app and the WhatsApp Business API - that companies can use to manage customer interactions. Our products are not intended for bulk mailing or automated messaging. Both of these have always violated our terms of use.

In addition, from December 7, 2019, WhatsApp will take legal action against those who we discover that, for example, with automated messages, mass messages or non-personal use, violate our terms of use or support other people with this abuse .....

The entire opinion can be found in Whatsapp's FAQ.

But what is Facebook's goal with this step? Many voices suspect that Facebook wants to give its "in-house" messenger a new boost. The features integrated over time (adapt links, ...) support this assumption. No later than December 7th. it will turn out (or so we hope at least) what Facebook actually wants to achieve with its ban. But before you familiarize yourself with Facebook Messenger, we would like to introduce you to another alternative to WhatsApp: SMS short messages.
SMS as a marketing tool
160 characters that are often underestimated
The first SMS was sent in 1992. For a long time, the number of SMS messages sent rose steadily from year to year. According to the regulatory authority RTR In 2011, 2.018 billion short messages were sent. With the advent of smartphones, mobile internet, hot spots & Co, SMS was slowly being replaced by messenger services such as Whatsapp & Co. In 2017 there were "only" 663.3 million short messages sent, downward trend.

Doesn't that sound like an alternative to WhatsApp? But short messages were a popular means of communication for years, and not without reason. And even today, many companies still use SMS solutions for internal communication (coordinating employees, etc.), for marketing measures (information on promotions), but also for customer communication ("Your order is on the way"). For example, our business SMS platform handywelt.at receives an average of 300 SMS a day for further processing.


Still not convinced? No question about it, long, graphically complex newsletters or messages cannot be sent via SMS, but the 27-year-old means of communication with 160 characters has some (if not many) advantages:


SMS can also Received and sent without an internet connection become.
To receive SMS is no own app, no own service, not even a smartphone necessary.
This fact is especially an advantage if you want to address an older target group.
SMS have one far higher security standard than WhatsApp messages. Do not become in vain
mobile Tans & Co sent via SMS.

SMS is sent as a much more serious than Whatsapp messages classified and therefore opened faster and more often. According to a study, the Opening rate specifically at 98% (As of 2016). In comparison: the open rate of e-mails is a meager 22%.
As with WhatsApp, links can be inserted into the messages, which can also be called up with one click.
There is no question that SMS is not an equivalent alternative to WhatsApp in terms of graphical possibilities, but you have to admit that the advantages listed above speak for themselves. But how does SMS marketing look like in practice? What are the specific areas of application for SMS short messages?
Areas of application and examples of SMS marketing
As mentioned above, we operate a platform specifically for SMS solutions. We can therefore provide you with a few areas of application for SMS messages at first hand. Our customers use the sending of SMS messages, for example, for:


Coordination of technicians with fault reports via SMS including feedback
Coordination of collection and delivery orders
Automated notification to customers for Service appointments, completion reports, delivery information for ordered goods and more
Reminder for appointments and events
invitation to special events
Status reports from devices (Air conditioning, machine, control)
Alarm messages
Information retrieval via SMS for clubs etc.


But in addition to the areas of application mentioned above, there are a number of other options for integrating SMS into your marketing measures:


Special vouchers or voucher codeswhich can be redeemed in local stores or online
Customers over current or upcoming promotions to inform
Lunch offers, happy hour specials or menus send to regular customers
Storytelling via SMS - The well-known delivery service Mjam relied on mobile marketing in 2011 to shorten the waiting time for their ordered food for its customers. SMS were sent with puzzles and hints, and a feedback channel with feedback options for customers was included. The campaign was intended as an introduction to the alternate reality game "Das Buch 2011" (a digital scavenger hunt or advertising campaign by Vöslauer).

As you can see, SMS short messages can be used in a variety of ways and are suitable for both internal and external corporate communication. Another small note: The double opt-in procedure must also be used when using SMS marketing.
From 7.12. Sending WhatsApp newsletters is prohibited, so an alternative must be found. We have presented you with a possible alternative in our article: SMS short messages. If you need more information about SMS solutions, visit our platform handywelt.at or contact us. We're here to help.
Further links & sources