Why is your mother mother figure amazing
20 reasons mothers are like superheroes!
Mothers play an extremely important role in our lives. Not only do they give birth to us, but they are always there for us, whether we are young children, teenagers or adults. And sometimes they display skills that make us wonder how they even manage it. Today we're going to show you why: Mothers are actually like superheroes. Don't you think so? Then look at these 20 points!
# 1 Healing fast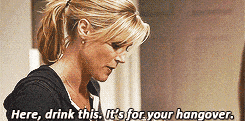 Source: imgflip.com
Mothers always take care of us when we are not doing well and heal you in time-lapse with their special abilities. Even if their means are sometimes disgusting: they work!
# 2 support
Source: imgflip.com
Like a real superhero, you can always rely on your mother because if there is one person who is always behind you, then it's mom!
# 3 embarrassing!
Source: imgflip.com
Your abilities to embarrass yourself to the bone in different life situations are amazing. And we have to admit, while this is embarrassing, it's also damn funny.
# 4 coolness factor: well ...
Source: imgflip.com
Admittedly, mothers are not always the product of coolness, although they sometimes try ... but even if that doesn't work, we always love them!
# 5 hardcore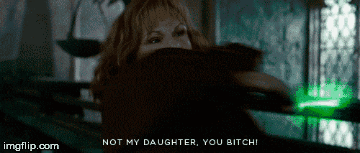 Source: imgflip.com
When it comes to the happiness and safety of their children, mothers are one thing above all else: totally hardcore! Anyone who has ever seen a mother defend her offspring knows what we're talking about.
# 6 truth
Source: imgflip.com
Mothers have an amazing ability to tell the truth always and in all circumstances. Even if it hurts sometimes and is not what we want to hear.
# 7 supermobile
Source: imgflip.com
A mother drives her offspring in her cool supermobile wherever the young and old want to go. Okay, maybe it was just a station wagon, but you know what we mean.
# 8 cheerleaders
Source: imgflip.com
Your mom is your biggest fan and the best, most enthusiastic cheerleader you can imagine. If someone is always ready to cheer you on with all their might, it's your mom!
# 9 Superhuman hugs
Source: imgflip.com
If your mother takes you in her arms, it can heal all sorts of wounds and ailments in a matter of seconds. We really call that a great superpower!
# 10 Persistent
Source: imgflip.com
Source: imgflip.com
Granted, you can't always get your way through with your mother, but that's only because she wants your best, even if you often see it differently.
# 11 Angel patience
Source: imgflip.com
Her angelic patience is often put to the test, but even if you drive her almost insane at times, she will love you always and under all circumstances.
# 12 Planning and execution
Source: imgflip.com
Your mother not only planned every family outing and vacation, but also made sure that everything went exactly according to her plan: What a practical superpower!
# 13 Superheroes without a cape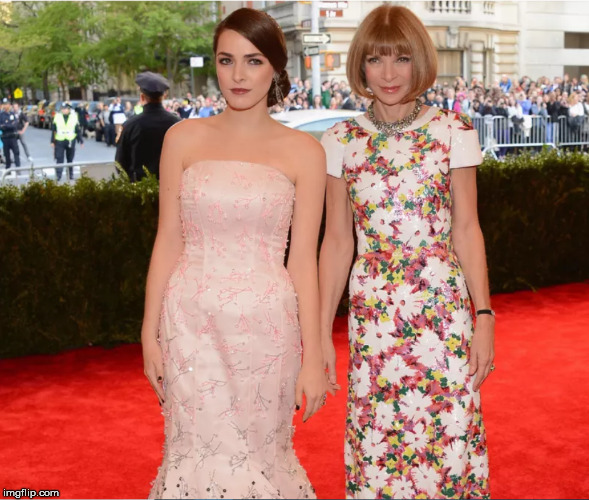 Source: imgflip.com
And what about your everyday superhero outfit? Here, too, your mother had a hand in her by bequeathing her unique taste and sense of style to you.
# 14 Looking good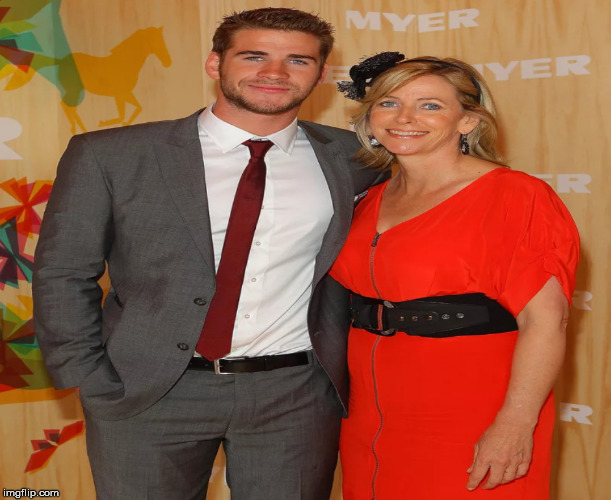 Source: imgflip.com
Even your good looks are anything but coincidence: If your mother hadn't inherited all your great attributes, you would be a completely different person today!
# 15 life wisdom
Source: imgflip.com
Your mother always has the right wisdom at hand. Maybe they don't make a lot of sense at first, but as you get older you realize: Mom was always right!
# 16 patience, patience ...
Source: imgflip.com
No matter what you're pulling off; your mother is not too happy to deal with your capers and your drama, and with a patience that is really superhuman.
# 17 On the line
Source: imgflip.com
Your mother will always answer the phone when you call her. Be it because you need help or because you just want to talk; Mama is always there for you.
# 18 breadwinner
Check out this post on Instagram A post shared by Jelajah (@ dinar.hp) on Mar 7, 2019 at 5:07 am PST
Just think about all the great dishes your mother has conjured up for you over the years! She fed you and surprised you again and again - if that's not a superpower ...
# 19 Good instinct
Source: imgflip.com
Your mother not only knows what you like best, but also what you need in every situation. Where from? Because she's a superhero!
# 20 Mom is always right
Source: imgflip.com
Yes, even if you may not like to hear it; Your mother is always right. And she will make sure you know that. Always. And in every situation.
Well, do you now have the urgent need to call your mother? Tell us in the comments on FB!