Experience is really required for an MBA
FAQ: MBA without work experience possible?
An MBA is actually a qualification for professionals
The Master of Business Administration was "invented" by universities in order to enable professionals from a wide variety of industries to obtain high-quality management qualifications. The course has one very high proportion of business subjects and is therefore intended more for graduates of non-economics courses. But business students can also refresh their knowledge with an MBA.
Speaking of "freshening up": Anyone who has just completed their Bachelor's degree in business administration will not gain any great new insights from an MBA. An MBA without work experience is therefore not really advisable, because the majority of the study programs draw the particular added value from the combination of theory and practice. This means that managers with professional experience can simply better link the course content with specific professional challenges than new graduates. You lack the practical knowledge of work processes in companies. This is also confirmed by Prof. Dr. Desjardins from the Professional School at Kempten University:
"The sustainability of an MBA program is based on the fact that the participants can combine the theoretical knowledge from their studies with their professional experience and, ideally, use it directly in their business environment.

The expectation of MBA graduates is that they are able to autonomously take responsibility for important company processes. This is not possible without previous work experience.

Therefore, the professional experience of the participants is also one of the most important criteria for the international accreditation of an MBA program, such as the EPAS / EQUIS accreditation by the EFMD, which our Kempten MBA in International Business Management & Leadership was the first program in Bavaria to achieve. "
Ralf Bürkle from Mannheim Business School also has the same thing to consider:
We are guided by the guidelines of the internationally important accreditation organizations. The position paper of the efmd, which requires a significant amount of professional experience for admission to an MBA program, is particularly clear and precise. If a program requires little or no qualified work experience, it doesn't have to be a bad degree, it just isn't an MBA; Because good MBA programs live from the fact that the participants bring in their own experiences and thus not only learn from each other, but above all from one another.
Networking is also an important aspect of the course. Those who start the MBA without work experience can benefit greatly themselves, but have little say.
But: It works even without professional experience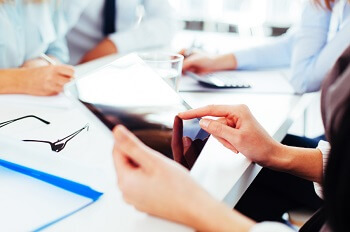 However, not all of them regulate access to studies as strictly as the above-mentioned universities. Bachelor graduates who are looking for a master's degree have the option of starting an MBA straight away. And most of them subsequently rate this decision positively, as you can see from the experience reports:
Gabriela, production planner at an automotive supplier, MBA logistics at Hof University
"I decided to continue studying because, in my opinion, the bachelor's degree is still rated as a kind of preliminary diploma and many companies do not give you the chance to start your career. Especially at job fairs, I noticed that companies were specifically looking for a master's degree. In addition, I have regional roots and I was looking for a job in my home in Eastern Germany. The job market here does not offer as many opportunities as in the West, especially for graduates with little experience It is difficult to gain a foothold, which is why I finally decided on the master's degree in order to further specialize and become more attractive to the market. What mattered more to me was the content and a practice-oriented course, which I was very satisfied with at the Hof University of Applied Sciences. "
Was the study worth it?
"The MBA was primarily worth it for me to get started in my career and will continue to be of use to me. With the experience I have already gained, new doors are opening up for me in the direction of advancement."
Yvonne, Head of Corporate Communications at a real estate company, MBA from GISMA Business School
"Before entering the job, I wanted to expand my management skills and set myself up in a more generalist way. I hoped that this would give me better opportunities to start the job."
Was the study worth it?
"The MBA has paid off for me because I got to know my employer at a career fair during my studies and this resulted in my interview. I also learned to work in colorful teams with different backgrounds, nationalities and years of professional experience ( I met me on the job from day 1 - good preparation for practice). In addition to what I learned professionally, I was able to expand my social skills (ability to work in a team, responsibility, etc.). "
Theresa, Marketing Manager at a consumer goods manufacturer, MBA Marketing Management at HS Hof
"I decided to study because a master's degree is a prerequisite for most trainee programs in the industry that interests me. I also feel that a bachelor's degree is not subject-specific enough to start my career. Specifically with regard to the 'MBA' title: This didn't matter at all for me, it was more of a nice to have. "
Was the study worth it?
"Yes, because the intensity of my studies gave me very in-depth knowledge in the field of marketing - and that in a very short time of 3 semesters. I had no problems / didn't have to search long and was optimally prepared for my job I cannot answer that specifically because of the MBA or the career in general. I suspect the latter. "