The brokers are checked by HGTV
Associate real estate agent Christian Ross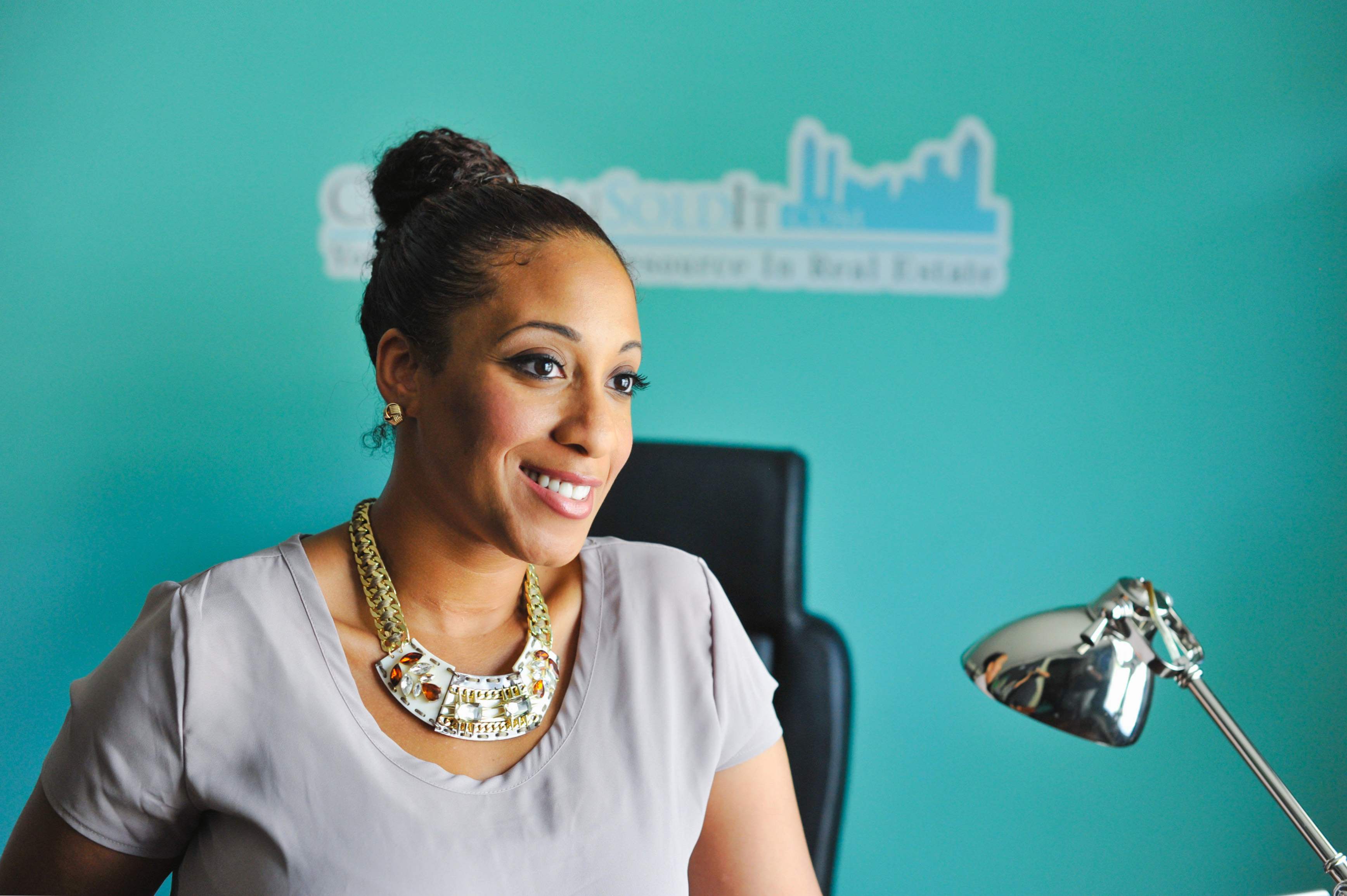 Christian Ross is a woman who knows a thing or two about selling real estate. Her journey as a real estate agent began with a boutique real estate firm who learned the development side of the business - from financing to marketing to construction to zoning and everything in between. From there she switched to a real estate agent and has since expanded her business to include commercial and international real estate. It is not surprising that with a strong loyalty and devotion to her clients and needs (she is available to her clients 24/7 in different time zones) Christian got in line to become the current real estate force.
Despite her current success, it wasn't that easy for Christian at the beginning of her career. After graduating from college after 9/11, not many companies hired and it was difficult to find a job. However, through a lot of persistence, Christian found himself in the office of the vice president of an Atlanta broadcasting company. Fortunately, the woman Christian met had found a job in her office. As Christian says, she recognized my potential and made a path. This has been my ongoing blessing throughout my lifewives, teaching me, shaping me, challenging me, and stimulating me constructively.
Nowadays, in addition to her very busy work schedule, Christian also finds time to work as a real estate agent for House Hunters from HGTV. As self-proclaimed house addicts, we were thrilled to hear details about the show ourselves! If you want to familiarize yourself with Christian's skills on House Hunters, listen tonight at 10 / 9c! And if she weren't busy enough, Christian is also the youngest president of the Atlanta Chapter of the Women's Council of Realtors and a member of the Atlanta Board of Directors. Christian's go-getter attitude and dedication to her work are two of the things we admire most about her. Today we are very excited to have Christian share the details of her impressive career with advice and action for women pursuing their own real estate careers.
Full name: Christian Ross
Age: 33
Current title / company: Associate Broker / Christian Sold It Team at Keller Williams Realty
Education: B.A. Public Relations, Clark Atlanta University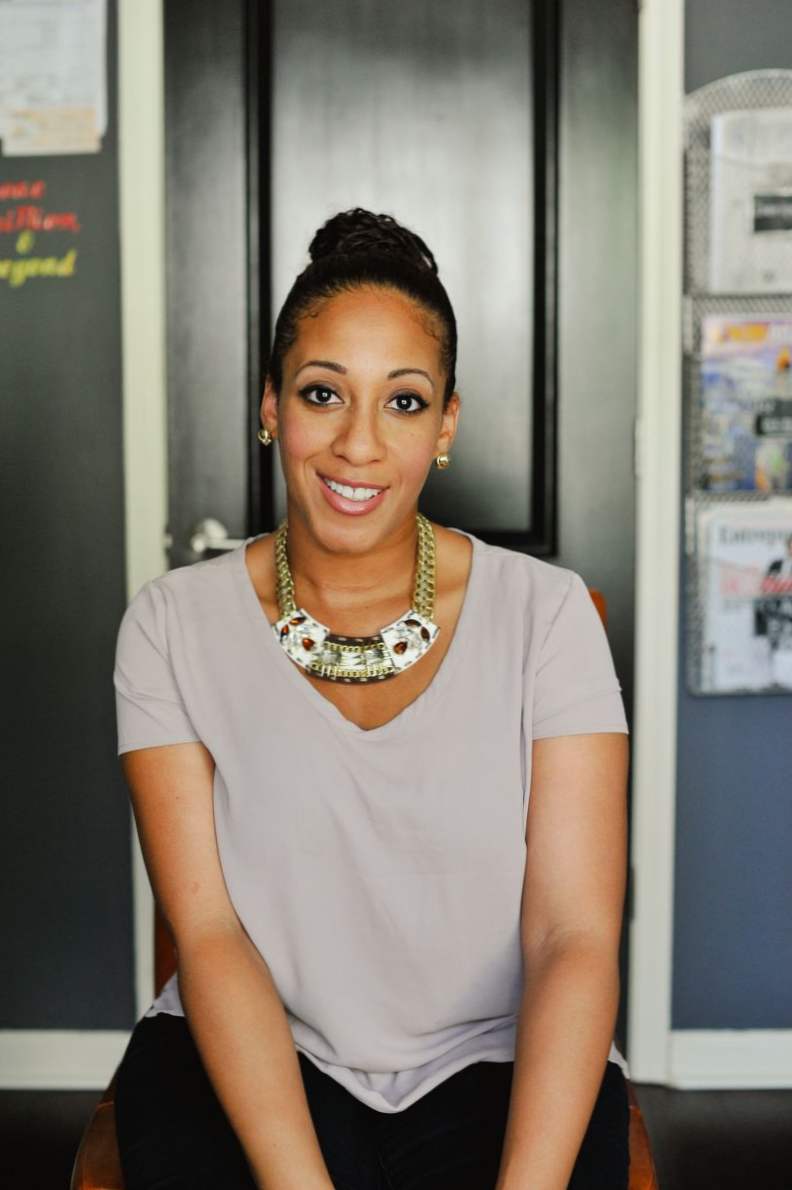 What was your first job at university and how did you get it?
My first job was as a promotions coordinator at a media distribution company. I took care of coordinating promotions, invoice variances, and inventory reports for radio stations across the country. After a year I was accepted into their apprenticeship program (with only 9 other people from across the country). I spent eight months in New York on the program and after graduating became an Account Executive working my own accounts for the Infinity / CBS radio team.
When I left college it was right after the 9/11 terrorist attacks and no one was hiring. Before the attacks, I applied for a media sales program at Howard University initiated by one of the first national minority radio sales managers. The program gave us the opportunity to interview potential companies. Because of the business climate, everyone has told us they are not hiring. I spoke to a company and told them I was in Atlanta and was open to anything they needed to learn the business. The COO gave me the vice president of the Atlanta office. I called her the next day, went to speak to her the following week, and she told me right then and there that she thought she might have something for me. I will never forget Kay Olin. To this day she is a pioneer in the radio / media industry and always pulls women up. She saw my potential and made a way. This has been my ongoing blessing throughout my lifewives, teaching me, shaping me, challenging me, and stimulating me constructively.
You started your career in public relations and worked in a variety of roles prior to moving to real estate. Before you become a real estate agent, can you tell us a bit about your professional background?
All of my positions have really built on each other. While finishing my last two years of college, I did media relations with the Metropolitan Atlanta Rapid Transit Authority (MARTA) and then with Governor Roy Barnes in his public affairs department. From then on I graduated and went straight to media sales as a liaison between nationwide customer radio stations and advertising agencies. I took a leap of faith that poured me into my passion as an investor relations director for a boutique real estate development firm. I had no experience in this capacity and used it to learn about real estate from different angles: finance, marketing, construction, budgeting, zoning; The list goes on. I then decided to jump back into the independent contractor's land as a realtor at Keller Williams. When I quit my job for Keller Williams, my mom thought I was crazy for quitting a job with great benefits, an expense account, and great benefits. But I knew if I didn't go I would never feel comfortable making the jump. Throughout each role, communication and accountability were the foundation.
You started working as a real estate agent at Keller Williams in 2006. How did you achieve this position? What were your tasks in this role?
It was an easy transition for me to come from a small real estate company. Getting your real estate license is easy: you take courses, pass the test, and find a broker to do business with. Licensing is the easiest part. The challenge is to stay in business. It is an obligation to constantly generate business and always put your client's goals above your own. In my role I am the solution finder. If there is a challenge, I will find the answer. I negotiate residential real estate, commercial lease and commercial sales contracts for my clients.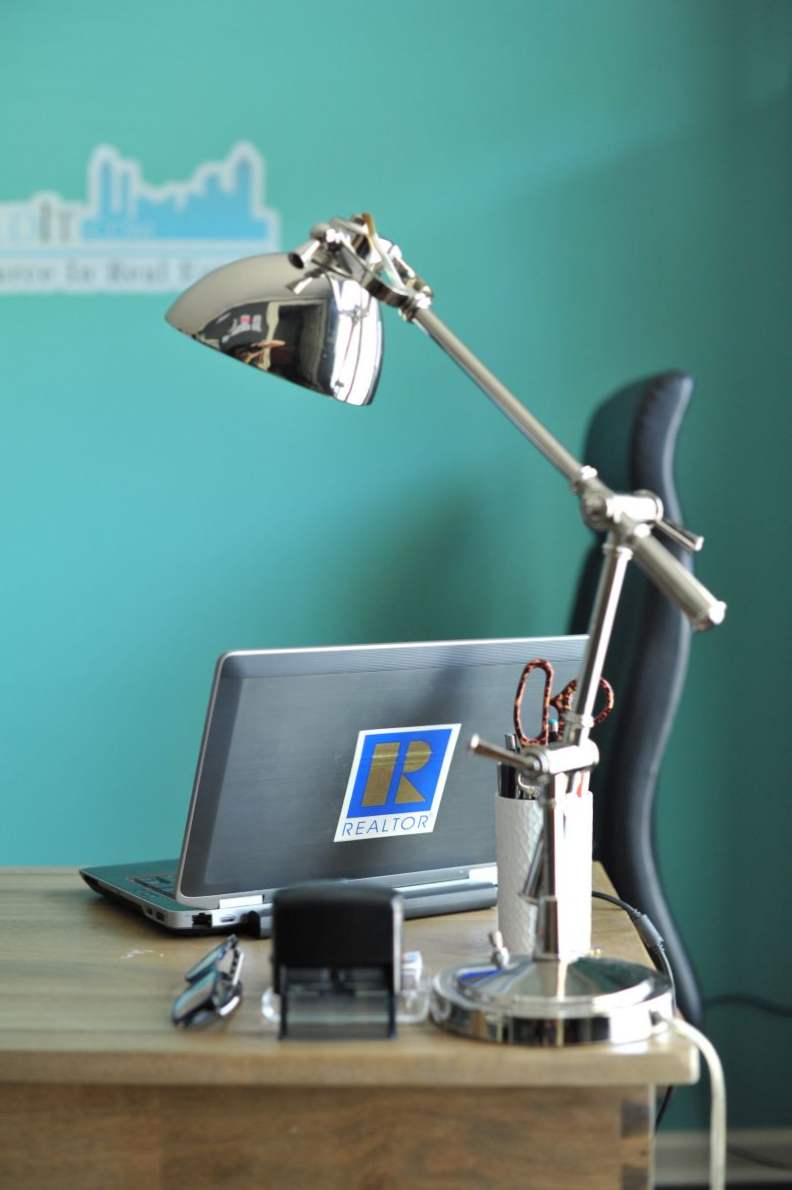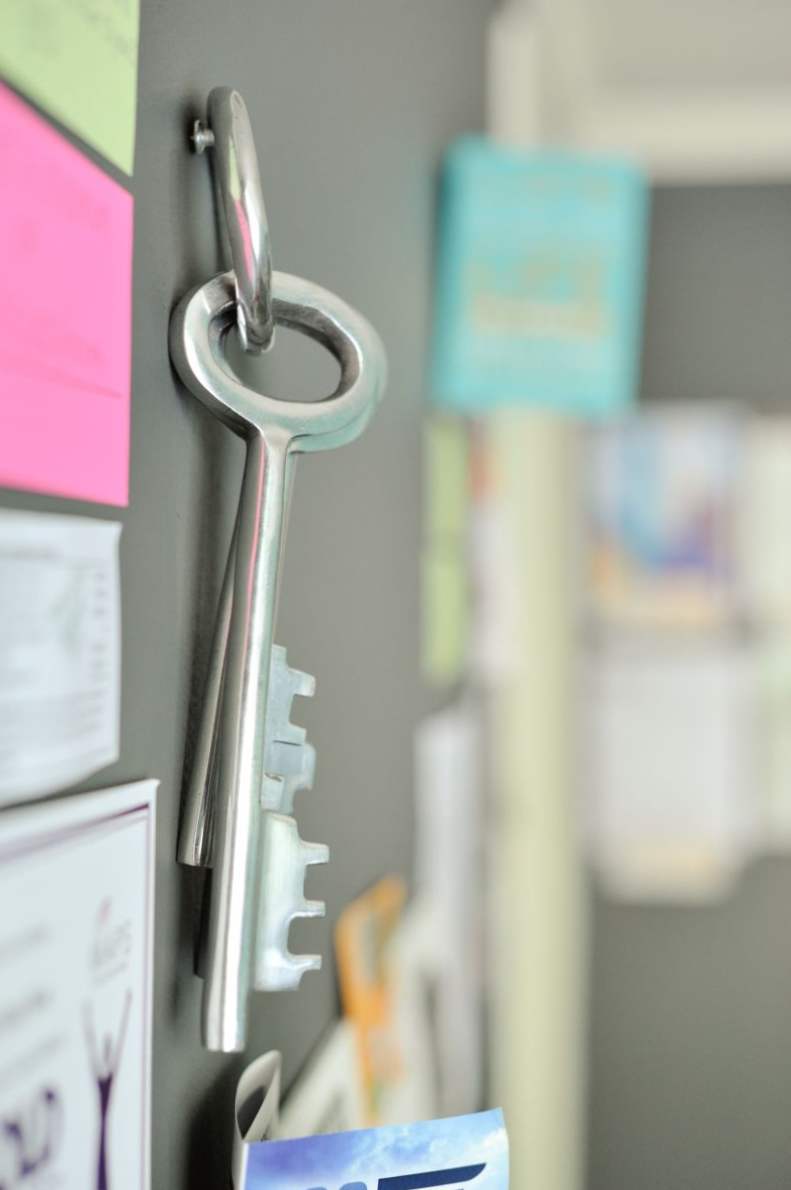 You are still with Keller Williams as a real estate agent today. How has your business grown since 2006?
Before returning to Keller Williams, I went to other brokerage houses. I saw that they had the best model to have my business on my terms and their full support. Many people were affected during the economic downturn, including myself. My business went down before it started up again. The downturn taught and repeated so many lessons: save your money and it will save you, stay true to yourself and keep investing in yourself and your industry. One thing was constant - no matter what, my friends, family, and business associates kept sending me recommendations and staying committed to my business. My services have grown to include commercial and international real estate. I enjoy learning about my clients' businesses and seeing them thrive.
In addition to an impressive history in Atlanta Real Estate, you have an international client base. How is working in international real estate different from working in Atlanta?
It's similar, but with a few nuances that make a huge difference. They are the ears and eyes of your customer, not only for the respective transaction, but also to better understand the culture. You must rely on your due diligence, resources, negotiation and advocacy on their behalf. They have to implicitly trust you as a representative. My customers understand that I am available 24/7 to communicate with them in different time zones.
What's the most rewarding part of your job?
The most rewarding part is people making informed financial decisions. For some, this is the first step in wealth building. For others, the goal is to grow their business through to expansion or to realize a lifelong dream. The connection to people and their goals is my adrenaline.
They are also represented at HGTV's House Hunters. When did you get on the show? What is your role at House Hunters?
My client applied a few years ago. My role is the same as your realtor guiding you through the process of choosing a home. So much fun filming and showcasing the awesome people who happen to be my clients.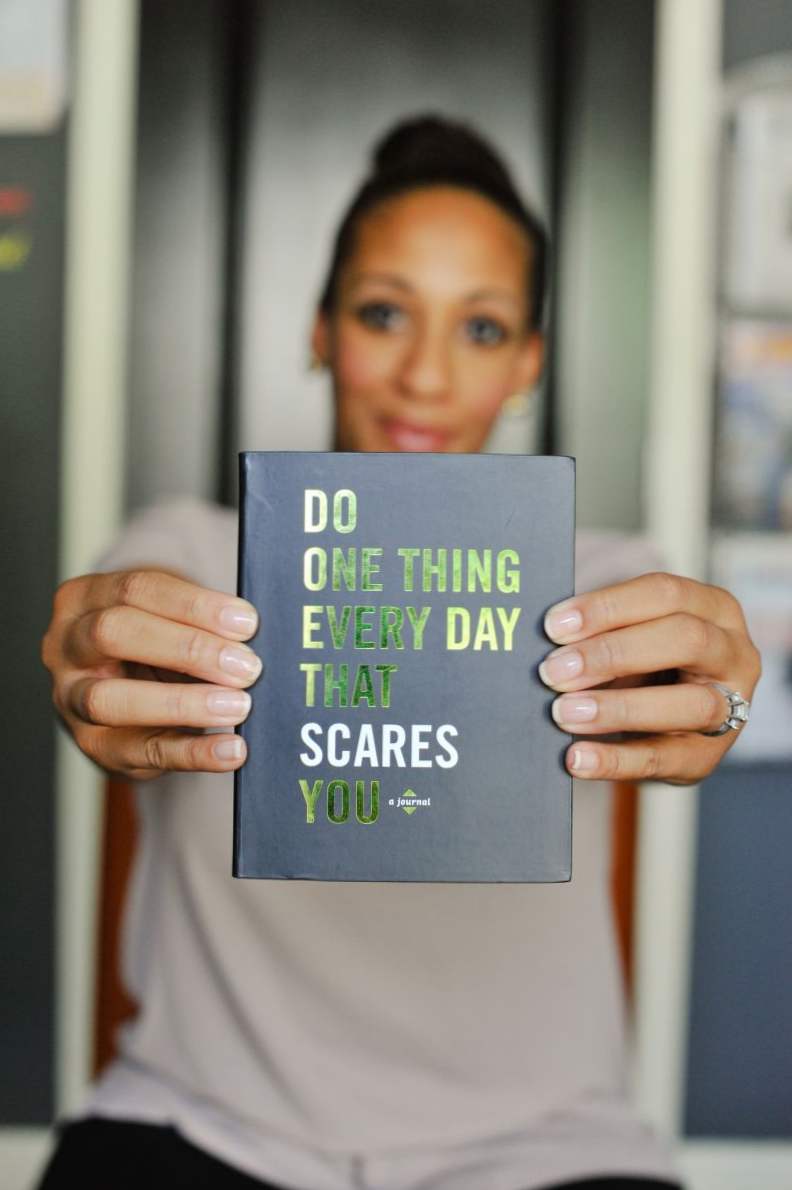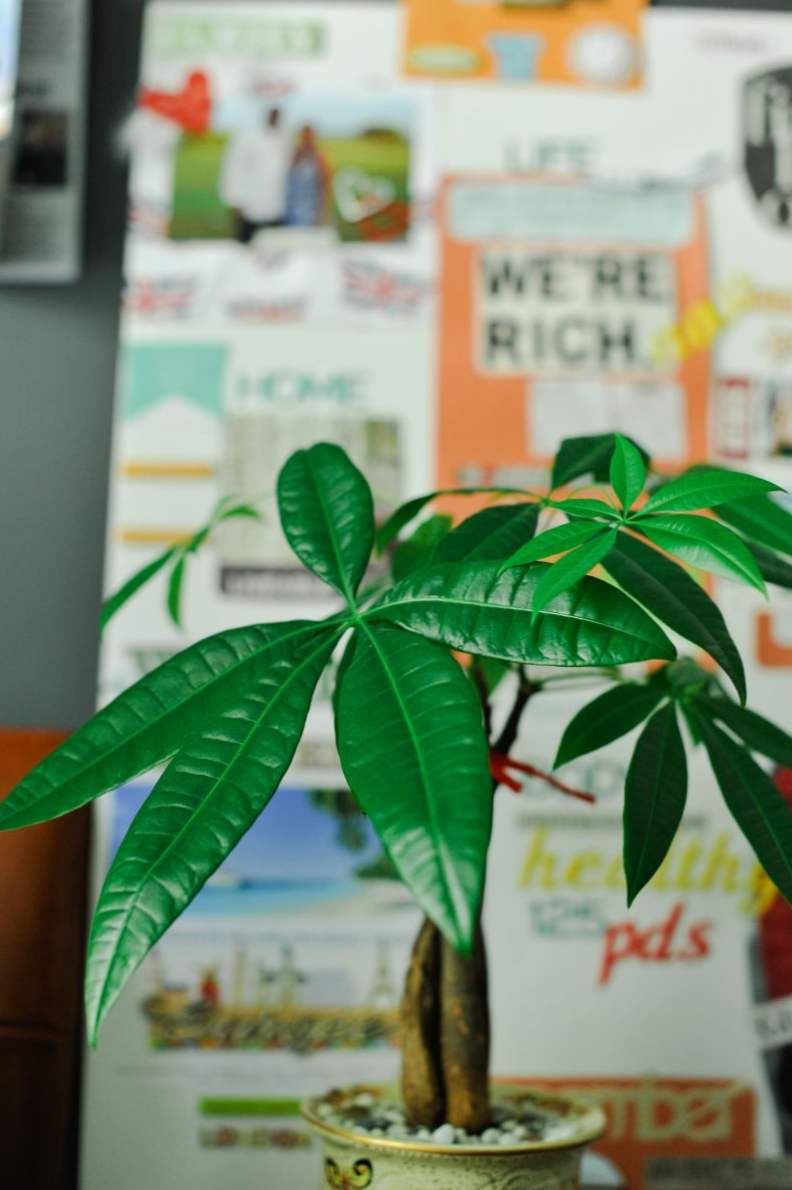 In addition to your busy schedule, you are the youngest president of the Atlanta Chapter of Women's Council of Realtors. What is your role as President? How did you deal with the Council originally?
As president of our chapter, I am responsible for delivering relevant speakers and content for business building and identifying the next generation of leaders. My duties include serving on our Atlanta Board of Directors, which serves as the central resource for over 6,000 real estate agents in the Atlanta metro zone and focuses on promoting industry professionalism and standards to our members' ability protect, conduct business and defend property rights. I learned so much from my colleagues in both roles.
I served on the council while serving on the government affairs committee of the Atlanta Board of Realtors. On this committee, we were an extension of the National Association of Real Estate Agents (NAR) to protect private property rights at the local level and to hold our elected officials accountable. After learning more about the council, it was interesting to see how the organization developed and how it was started - for women looking for equality in work.
The most rewarding part is people making informed financial decisions. The connection to people and their goals is my adrenaline.
When did you become interested in real estate? As soon as you became a real estate agent, you knew straight away that this was the one for you
My interest in real estate grew out of my love for politics. So many topics in the real estate sector are directly related. After leaving media sales to work for the boutique real estate company, the daily challenge immediately showed me that it was the right solution. I later realized that it was my passion. Something I could work on for 24 hours without complaining about being tired. I don't have to make all the money for myself. All things are not for you and I understand that. I value my time and my sanity.
What were the greatest challenges or obstacles in your career and how did you overcome them?
The greatest challenges were the economic downturn in 2008 and the years that followed. It was like being in a real estate fog. Every deal was difficult. You worked three times as hard for less money. It was just very, very challenging. To overcome it, I got creative, to stay in real estate and use my knowledge. When you're making less money and working hard to figure out how to find what you love and have a steady income, the rubber hits the road. I spoke to everyone I could to see who could benefit from my expertise that still allowed me to do what I loved full time. When I spoke to one of my senior attorneys, she appreciated that I could get a look at what agents wanted. Our conversation led to a consulting contract for her law firm. It's been a great partnership. I've consulted with her on campaigns to do more business with real estate agents like me. I was still able to work full time in my business and got a paycheck. It was a win-win situation.
There are always cycles in real estate as in life. It's about creating the opportunity no matter what. Every day you have to choose to be the best you can be and commit to it. My husband's support, reading, and pledges have been my safe places. My biggest challenge, like many others, is time and influence. Finding the 'who' of whom will do the job. We are constantly reviewing and refining our processes to ensure that all of our customers have an exceptional experience.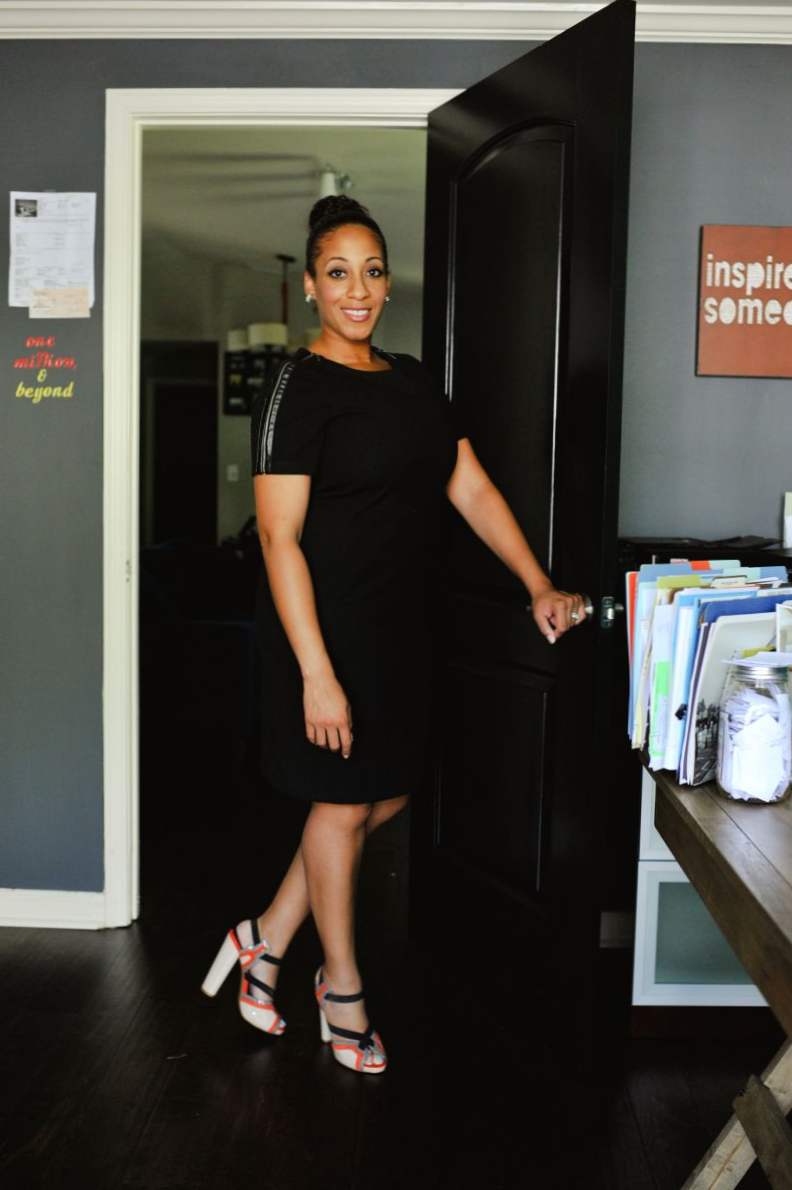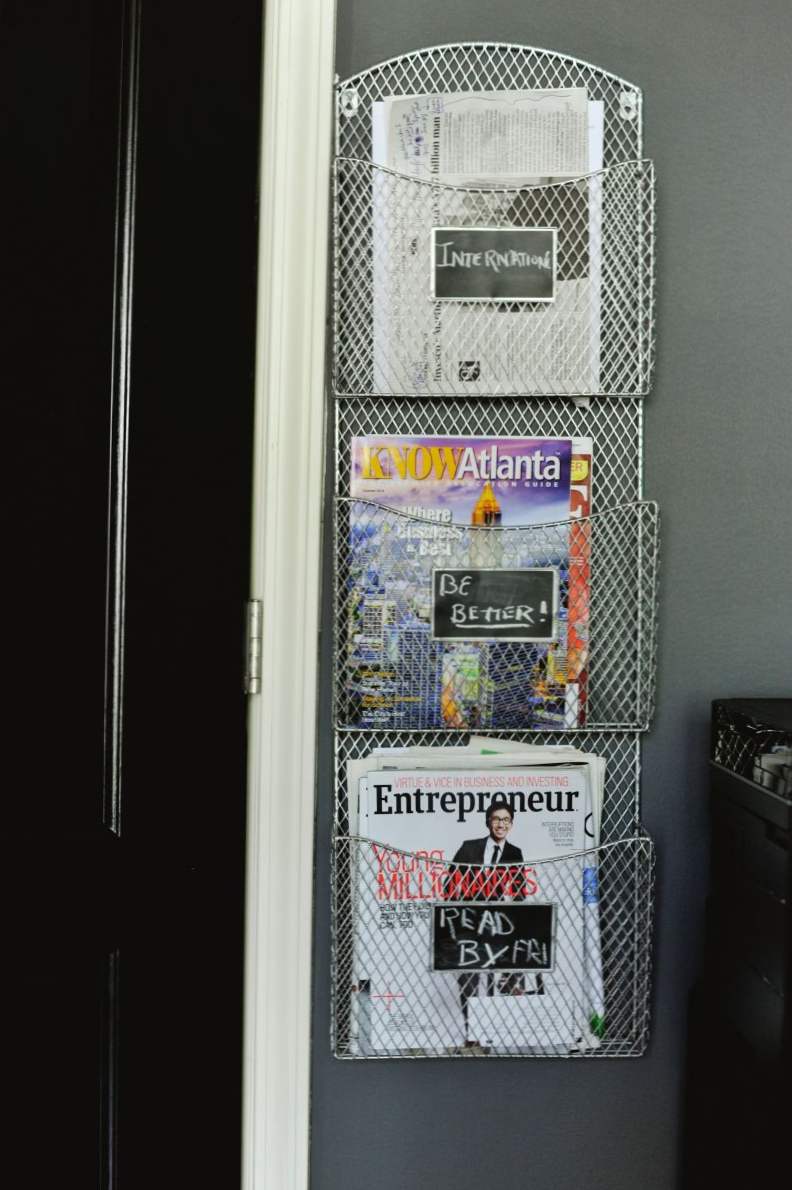 What advice can you give to every girl looking for a career in real estate?
There are so many different entry points. There's property management, residential and commercial sales, development, and more. Decide how you want to get into business, then work like a company. For most of your clients, you need to remember that this is their largest financial transaction. You can't treat it like a hobby.
What is a typical working day for you?
A typical day includes calling past customers, current customers, meeting my team to make sure our files are on the right track, going to a face-to-face meeting with a prospect, customer or seller, negotiating contracts, handling contractual matters and responding to customer concerns and feedback from colleagues, exploring opportunities for customers, and completing a multi-page to-do list. Monday through Thursday I usually work 12 hours with Friday at 8 a.m.
The best moment of your career so far
When I visited Dr. Asa Yancey, Sr., I had no opportunity to meet him, but I feel so privileged that his daughter entrusted me with the sale and gave me full access to his pictures and keepsakes. He was a pioneer for Atlanta, civil rights, and minorities in medicine. He was the first African American member of the medical school at Emory University and one of the faculty members responsible for developing the cardiology center in Emory. The lists of his successes go on and on. Despite the time he lived in, there were no excuses and three of his children became doctors. I cried when I sold the house - the only time that ever happened. It was like I could feel his spirit in this house and all the greatness, love and history that flowed over 40 years. When it was sold it felt like a chapter in history had ended. The family's bond with a buyer who appreciated the story and character was more than satisfactory.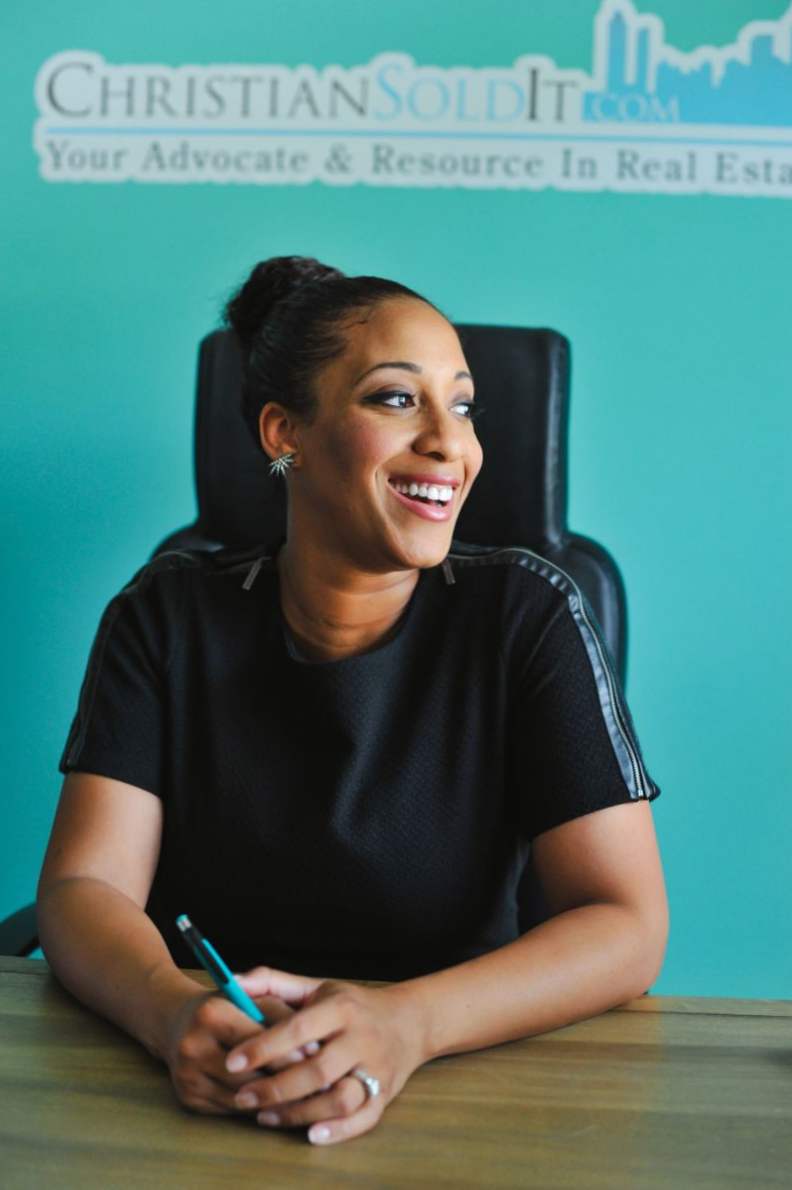 What advice would you give to your 23 year old self?
Jump on for what you want and be single. Take a date break.
Christian Ross is the everygirl
Morning or night
Night. I am the queen of 4 o'clock email.
Best advice ever given
Every man you know must have at least three qualities - a relationship with God, a good work ethic, and respect for his mother. That stayed in my head and I knew I was seeing the partner my husband would build from observing these three simple things.
Perfect Sunday
Waking up late, communicating at the Spiritual Center, brunch with my husband, a Ray Donovan episode or Netflix binge, an afternoon nap and only touching my laptop in the evening. That is bliss.
I wish I could ________.
fly a plane. Seeing life from above with no one else around seems very James Bond and serene.
If you could have lunch with a woman, who would it be and what would you order?
There are so many women on this list - from FLOTUS to Gloria Steinen to New York First Lady Chirlane McCray. Choosing an Arianna Huffington. She is so forward-thinking and one of my idols. Despite being a carnivore, I ordered soup so I could sip against bite to make sure I didn't miss a word.