Are Santa Claus and the elves real?
Our Elf-on-the-Shelf or: how Sky becomes our family tradition
Magical visit during the Christmas season
Elf on the Shelf - the story of the elf on the shelf in German and why it is now a tradition with us at Christmas
We have a new roommate ... at least temporarily. Sky moved in with us yesterday. Sky is an elf and a close confidante of Santa Claus. He sent them to us to see how things are going in our house. That's why Sky now hides in a different place every day during Christmas time and observes life around her. At night, when all the children are asleep, she then travels to the North Pole and reports to Santa Claus about her experiences with us. But at dawn it is always there.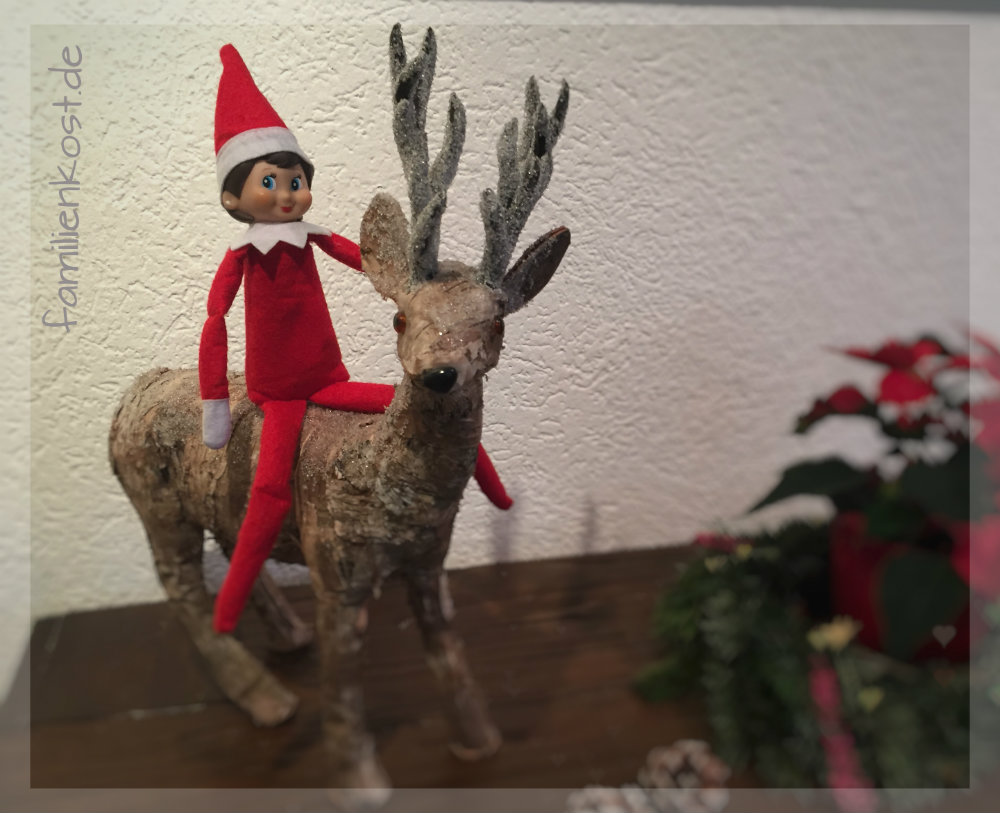 What is an "Elf on the shelf"?
Our Sky is an "Elf on the shelf", as it is called in English. The Elf on the Shelf (in German: the Elf on the Shelf) is actually an American tradition that I've come across more and more recently. I think the idea of ​​having my own elf at home is very funny, so we have now introduced it to us as well. Surely you also know the sayings in the Christmas season, when the children are admonished to behave properly because the elves are listening everywhere? We now really have one - who is also still visible. I also think it's great that we're introducing our own family traditions that bind us together and that come back every year. The elf shouldn't blame or scare you. Children are not always nice per se and should be able to express their feelings.
Where do you get an Elf on the Shelf from?
Finding a real Elf on the Shelf was not that easy. I was finally successful at Amazon *. Full of anticipation I waited for the package from the USA for days and prepared a letter for the children that our elf would bring with us when he moved in. The real Elf on the Shelf is not exactly cheap at just under 40 €, but it is very pretty. You can choose between a girl and a boy. We chose the girl because her delivery times were shorter and we were already at the beginning of December when the order was placed. The Elf on the shelf comes in a gift set, which also includes a beautiful picture book about him and his story.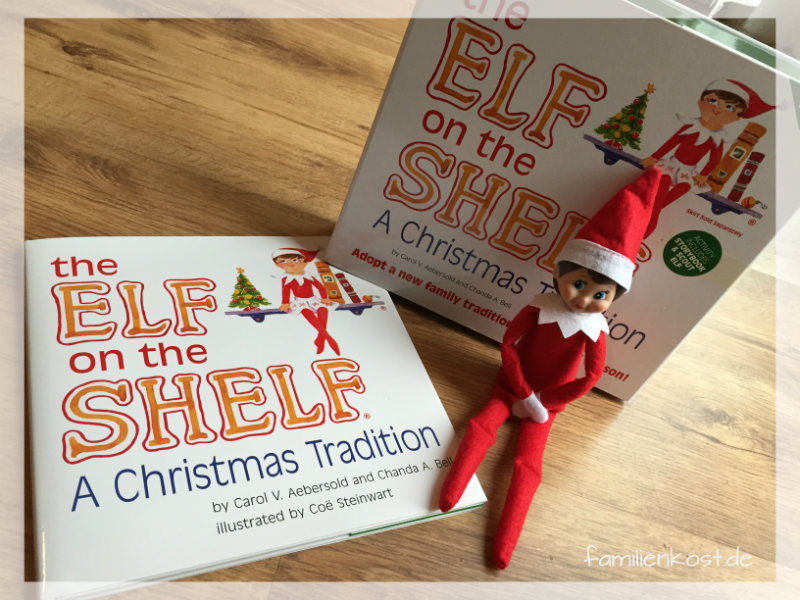 You can also register the name of your own elf and then receive a special message from Santa Claus.
Welcome to our home - how our elf moved in with us
A few days ago the time had come ... we were sitting together at breakfast when the doorbell rang. When the dawn was still dark, a little elf was sitting in front of the door with a letter in hand.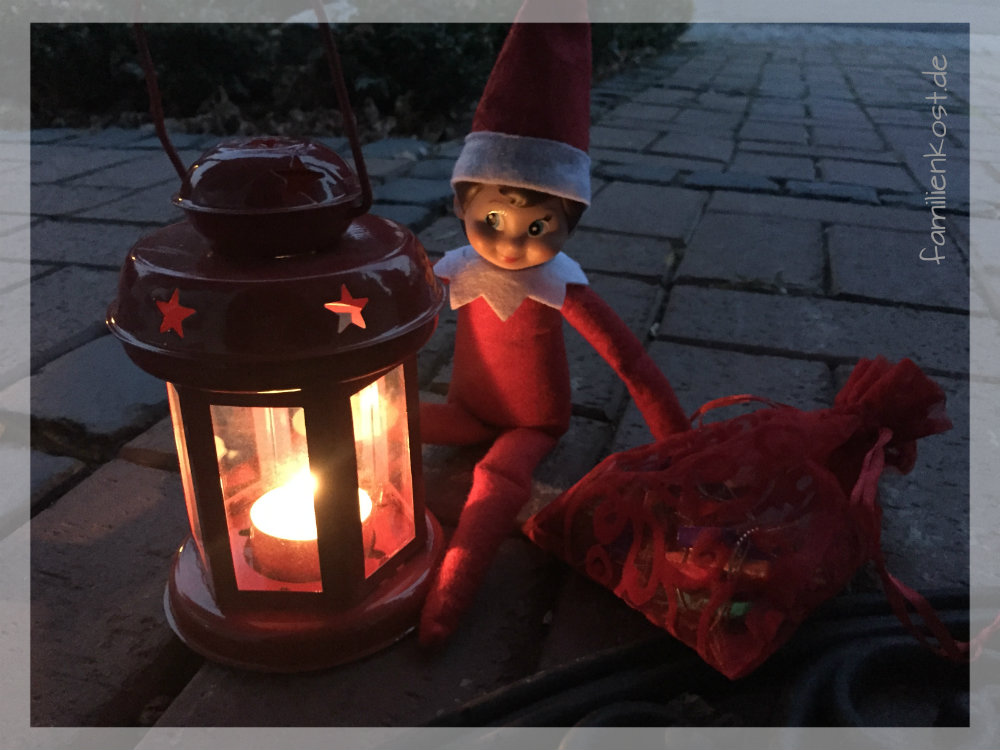 I carefully took him inside with us at the table and read the letter out loud:
"Hello dear children and parents! Santa Claus sends me to you. I am an elf - also known to you as an elf - and from now on I will be a guest in your house at Christmas time. Please give me a name quickly so that I can tell you more about myself.

It is my job to watch you in everything you do. At night I fly back to the North Pole. It's pretty far, cold and dark. But thanks to my Christmas magic and magical power, I don't mind. When I arrive at the North Pole, I tell Santa Claus about my experiences in your house. Were you kind, well-behaved and well-behaved or was there shouting, defiance and anger? This is very important for Santa Claus and his team of elves at the North Pole, so that they know whether and which gifts they can wrap for you. But you don't have to be afraid of me. Santa Claus knows very well that children are angry sometimes and that is completely normal. He won't punish you for it!

You don't need to be afraid of me. I am a fun fellow and I like to have fun. But there is one rule that you absolutely have to observe: You must never touch me, because then my Christmas magic disappears and I can no longer tell Santa Claus how nice you are. He will never find out that you dress nicely by yourself, help set the table and listen to your parents. That would be a shame. Maybe he'll forget your presents completely?

In addition, Santa Claus forbade me to speak to you. And as an elf, of course, I follow this rule. But I love to listen to you. Do you have grief, worries, a special wish or just want to talk? Then come to me and tell me about it.

But first you have to find me. Boredom is nothing for me and that's why I look for a different place every day. Before you wake up from the night I'll be back - jump out of bed quickly - who will find me first?

I love the Christmas season, but you surely understand that it is also very exhausting for me with all the traveling? That's why I'm accompanying Santa Claus to the North Pole on Christmas Day and won't ring your doorbell again until Christmas time next year.
The children listened to me intently with big eyes and astonished expressions. We started looking for a name very euphorically and quickly named our Elf on the shelf with the name Sky. That was the suggestion of our oldest, who is currently a big Paw Petrol fan ;-)
Then I sat our elf on our fireplace in the living room so that she could settle in first. And we made ourselves comfortable on the sofa and read the accompanying picture book.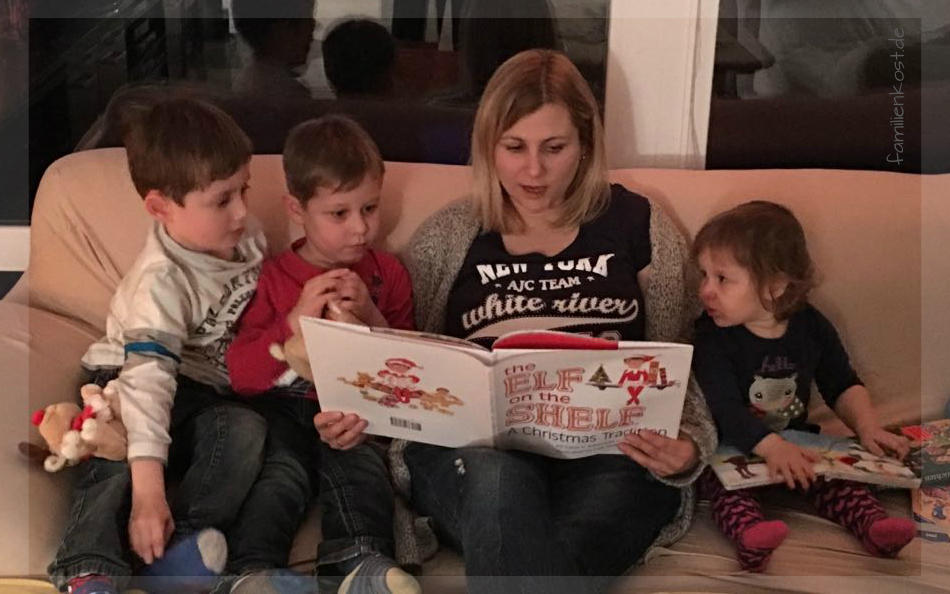 If you want to know how our elf is doing on the shelf with us, then follow Familienkost on Instagram. There we will report daily about Sky's experiences.
2016 - Our first December with our elf
Well - a year later, the Christmas season is approaching with great strides again and I'm really looking forward to being able to surprise the children with Sky again. Last year we had a lot of fun - us as parents hiding and preparing funny surprises and hiding places and the children looking for their elf. Sky played a lot of jokes. She turned toilet paper into a snowman, drove the train in the boys' room, secretly nibbled on cookies and had a schnapps with dad.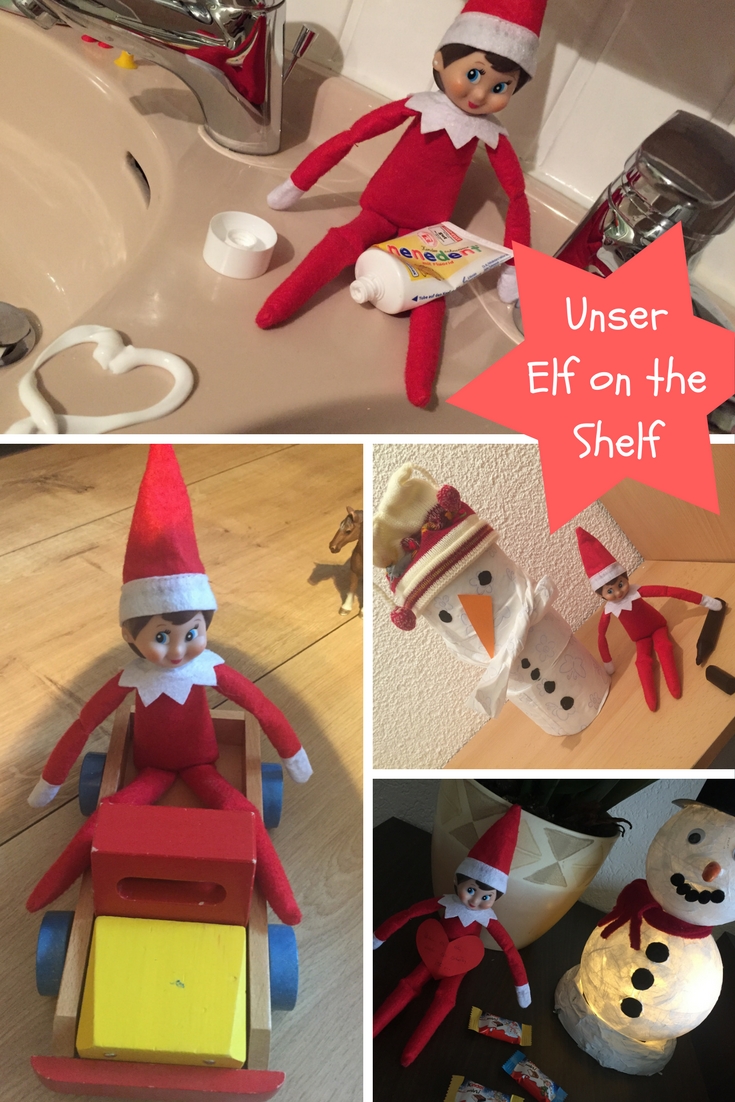 In addition, she even showed herself at the boys' swimming course for motivation and cheered at the sports club's performance. She prepared dinner, played with the toothpaste, and loved to ride toys. And when the children have done something particularly well, they will also bring a little surprise with a nice message. .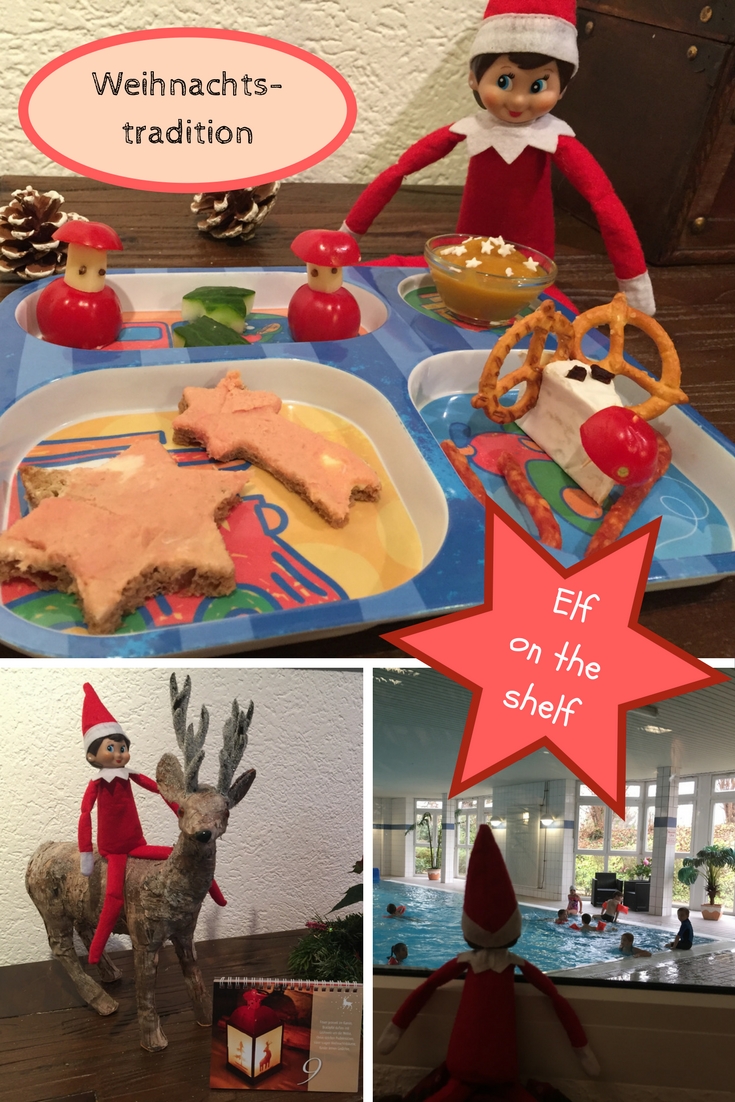 What do you want to do now?
Browse through Christmas recipes and ideas
View the great family food Christmas cookbook
Switch to the family food homepage
© Familienkost.de
Do you like this article? Then please follow me on Facebook or Instagram to always stay up-to-date.
* As an Amazon partner, we earn from qualified purchases. (This is an affiliate link that helps us finance this family magazine with a small commission when you buy it. This does not change the price for you.)