How does education influence international migration
World Education Report: Learning together takes the horror out of migration
It is a premiere - and an honor for Germany: For the first time, Berlin became the stage for the presentation of the annual World Education Report, which deals with the topics of migration and education. The report was presented by UNESCO Director General Audrey Azoulay and Federal Foreign Minister Heiko Maas.
Germany has offered protection to over a million refugees since 2015 and is therefore considered in UN circles to be one of the last reliable pillars of a humanitarian asylum and migration policy. The number of supporters for the UN education organization is getting smaller and the global climate around migration issues has become harsher.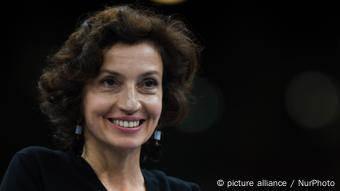 Audrey Azoulay, Director General of the UN Education Organization UNESCO
Every eighth person is an internal migrant
The report examines how migration and displacement affect education systems around the world. In addition, the 362-page document analyzes the progress that has already been made on the way to the UN Education Agenda 2030. And there are indeed some positive developments with regard to the global action program "Education for All". For example, women's access to secondary education, i.e. to secondary schools after primary school, improved significantly between 2000 and 2015. Even if 63 percent of all illiterate people are still women, it is also true today that the majority of those who begin tertiary education such as university or vocational training are women today. A huge step forward in terms of global gender equality.
The focus of the report is consciously on the opportunities and successes that result from the interplay between education and migration. Because too often, the authors complain, "opportunists" have hijacked the issue of migration and flight in order to "build walls instead of bridges". There is a need for action, regardless of how you position yourself on the topic. The report argues that the migrants create economic opportunities for the host countries. The reason: People with a higher level of education would decide much more often than others to move to another region, another country or another continent. A trend that can be seen worldwide.
On average, every eighth person worldwide is an internal migrant, i.e. someone who had to relocate to another region in their own country. A migration that affects those who leave but also those who stay, especially in low and middle income countries. The rural exodus in particular robs many internally displaced persons of their educational opportunities. At least 800 million people live in slums with no access to electricity, water or education.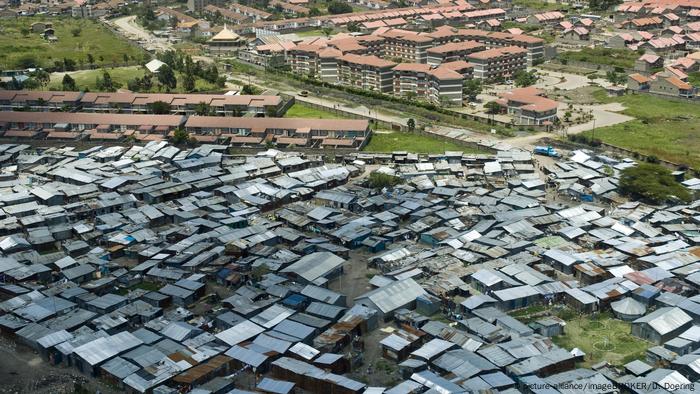 Access to education - much more difficult in the slum than in the neighboring luxury district of Nairobi
The example of Bangladesh illustrates what this means. There, in 2016, the rate of young adults of secondary school age who did not attend school in slums was twice as high as in other urban areas. That is why the report calls on governments around the world to plan ahead for the future. Public schools must be within reach of these informal settlements and slums, otherwise the universally guaranteed right to access to education is hardly worth the paper on which it is written.
Guarantee educational rights, discuss escape stories
International migration, i.e. when people leave their country in search of better working and living conditions, is also increasingly influencing education systems. In 2017 there were 258 million international migrants, according to the report. In most OECD member countries, at least one fifth of 15-year-old schoolchildren in 2015 were immigrants or had a migrant background. That is a challenge for the education systems.
With an extensive list of best practice examples and recommendations, the report shows what can go right and wrong in the practice of the respective education system. Refugees should have enforceable educational rights, which means that discriminatory barriers are dismantled. One example is that the submission of the birth certificate can no longer be made a condition for admission to the national school system. "Existing regulations should not contain loopholes or gray areas that allow individual officials at local or school level to be interpreted," the authors write.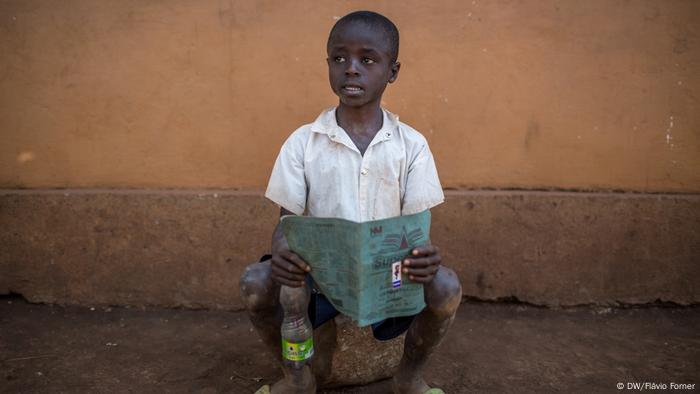 Every child has a right to school: migrants, refugees, locals
The study organizers go hard to the court with the common practice in many countries of treating migrants and refugees as groups present at short notice who are deported to separate classes. Both the long-term integration and the short-term educational success of students with a migration background are higher if they are separated as little as possible from their native classmates. This is clearly proven by scientific studies.
In order to improve the coexistence of heterogeneous societies, the authors of the study also recommend a review of the curriculum itself. Instead of depicting flight and migration only as a problem, the students should also be taught the other side of the flight story (s), for example the "Contribution of migration to prosperity and well-being" of the host society.
Ten-fold increase in educational spending on development aid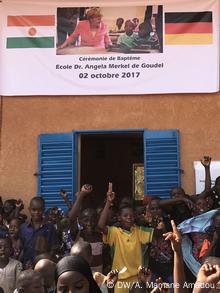 The Angela Merkel School has existed in Niger's capital since October 2017
In order for this to be successful, teachers are required who can present the topics sensitively and with the appropriate know-how. According to the report, they have an important pilot function. "Teachers are not advisors, but they can be trained to identify stress and trauma and refer students who need specialists."
With the arrival of refugees, the existing shortage of teachers has worsened in many countries. There is currently a shortage of 42,000 teachers in Germany, 80,000 teachers in Turkey and 7,000 school staff in Uganda.
In addition, the authors of the World Education Report advise focusing more on the potential and skills of refugees and migrants. "To realize this potential, simpler, cheaper, more transparent and more flexible mechanisms for recognizing academic qualifications and professional competences are needed," it said. In the UN migration pact, the "Global Compact for Safe, Orderly and Regular Migration", a great deal of attention is paid to this issue in order to be able to reach a global agreement in 2019.

Global development cooperation is particularly important in order to provide migrants and refugees with educational opportunities. The authors derive this from the finding that although two thirds of international migrants aim for high-income countries, nine out of ten refugees end up in low and middle-income countries. "In order to meet the demand, the share of humanitarian aid for education would have to be increased tenfold". A look at the situation in sub-Saharan Africa shows how urgently investment in the school sector is needed.