Has the British Parliament gone mad?
British Parliament votes for Johnson's Brexit deal
In the second reading, the MPs voted with a large majority for the legislative text on the exit treaty with the European Union presented by Prime Minister Boris Johnson: 358 MPs voted in favor, 234 against.
The government's approval of the Brexit deal was considered certain: Johnson's conservative party has had an 80-seat lead over all other parties since the parliamentary elections on December 12th. Before the new election, the prime minister led a minority government. His predecessor Theresa May failed her Brexit deal negotiated with Brussels in the divided parliament three times.
Johnson: turning point in "national history"
Shortly before the vote, Johnson urged parliament to end the year-long tussle over Brexit. "It will be done. It will be over," Johnson said during the House of Commons debate. "The sad story of the past three and a half years will come to an end and we will be able to move on," he said to the cheers of the Conservative MPs in the lower house. The prime minister praised the Brexit law as a turning point in "national history". It is now time to "act together with renewed confidence in our national fate".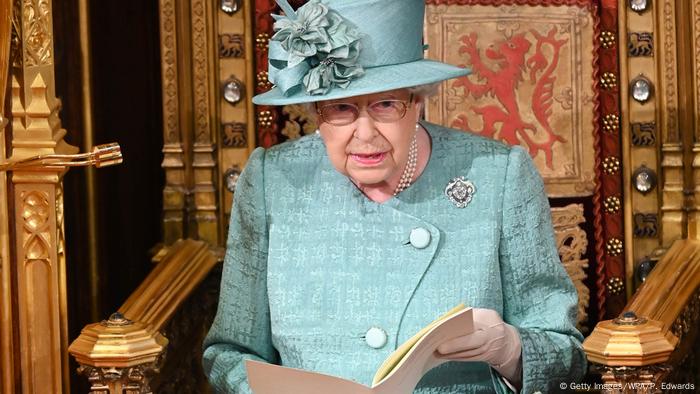 Opening of Parliament by the Queen
The government wants the final vote in the lower house on January 9th. After several postponements, the exit from the EU should actually take place on January 31st. In the transition phase until the end of 2020, almost everything will initially remain the same. Until then, both sides want to negotiate a free trade agreement. However, the time for this is extremely short. The parliament was ceremoniously reopened on Thursday by Queen Elizabeth II.
Johnson owes his clear victory in the parliamentary elections last week in particular to voters from the working class in the former Labor strongholds in central and northern England. In order to lure them, he had announced an end to austerity. The prime minister is now under pressure to keep these promises - for example cash injections for the national health service NHS and schools.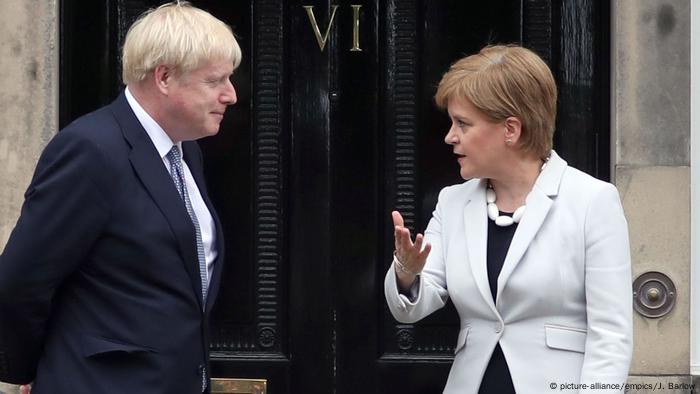 Boris Johnson meets Nicola Sturgeon (archive image)
Johnson is facing headwinds from the north of Great Britain: The Scottish Prime Minister Nicola Sturgeon asked the Prime Minister in writing to approve a second independence referendum. He was obliged to do so, wrote the politician. So far, the central government in London has decided whether a referendum can take place in that part of the country. Johnson had rejected Sturgeon's request several times. The Scottish head of government wants to hold the referendum in 2020.
Around 55 percent of Scots voted against secession from the United Kingdom in a first referendum in 2014. However, Sturgeon argues that the 2016 Brexit referendum changed the situation. At that time, a narrow majority of the British voted to leave the EU. The Scots voted against Brexit with 62 percent.
bri / hk / ww (dpa, rtr)