Was Yasser Arafat poisoned
Was Yasser Arafat murdered?
Yasser Arafat's mausoleum is currently being renovated in Ramallah: But now, almost eight years after the death of the first Palestinian president, his last peace could be disturbed. His widow Suha Arafat demands that the remains of her husband be exhumed.
The reason for this is the research results of the Arab television station Al-Jazeera in collaboration with scientists from Switzerland. Al-Jazeera had commissioned the "Institut de Radiophysique" in Lausanne to examine Arafat's clothing. Now the experts have found out that he could have been poisoned with polonium-210. Definitive proof is still pending: only an examination of his corpse can reveal this. According to the British police in London, the former Russian agent Aleksandr Litvinenko was poisoned with the radioactive substance in a sushi restaurant in 2006. Only then did the suspicion arise that polonium could also have been involved in Arafat's death.
No additional DNA available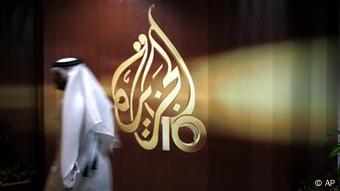 The TV broadcaster Al-Jazeera commissioned the research
Al Jazeera had researched for nine months. The Swiss experts received a travel bag with Arafat's personal effects. Among them were his winter hat, his hospital hood, his toothbrush and also his underwear. In the documentation, the researchers explain that Arafat's hair, but also other detectable body fluids with noticeably elevated Polonium 210 levels, really came from Arafat. Neither blood nor urine samples could have been used for comparative studies, since Arafat's samples were destroyed in Paris a few years ago, it is said. With the entire team of doctors from Tunisia and Egypt, however, the station encountered a wall of silence. None of the doctors wanted to comment on the events at that time.
Shortly after Arafat's death, the first accusations arose that Israel was behind its mysterious deadly disease. Speculation was fueled by the fact that there was never a clear, official cause of death and that Arafat suddenly fell ill. His condition had deteriorated so dramatically in a very short time that he had to be flown to France via Jordan. He died on November 11, 2004 at the age of 75 in a military hospital south of Paris.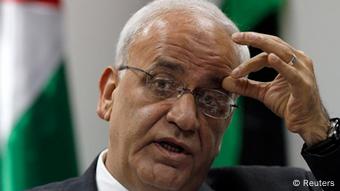 Chief negotiator Saeb Erekat calls for further investigation
Speculation about his death
Even then, the Israeli peace activist and friend of Arafat's Uri Avnery suspected that Arafat had been poisoned. This view is broadly shared by the Palestinian people. Speaking to Deutsche Welle, Avnery said he thought it possible that Israel could have something to do with Arafat's death.
The PLO leader had fallen out of favor with the Israeli government in the years before his death. Since 2001 he has been placed under house arrest by Israel several times. In 2002 the Israeli army destroyed much of Arafat's headquarters, the Mukataa in Ramallah. For years Arafat lived in two small, poorly ventilated rooms that he was not allowed to leave. The Israeli leadership accused him of instigating the violent uprising against Israel. He is personally responsible for the numerous Palestinian suicide attacks in Israel. A year before Arafat's death, then Israeli Trade Minister Ehud Olmert said it was a "legitimate option" to kill him. The Israeli cabinet even made the formal decision to "remove" Arafat, as it was called at the time.
But not only Israel came under suspicion. Suha Arafat then accused the Palestinian leadership of planning a "plot" against her husband in order to take over his inheritance. She no longer voiced this suspicion in the Al Jazeera documentation. Instead, she declared that polonium was a substance that only existed in very advanced countries. The Swiss researchers confirm this: The highly toxic polonium can only be produced in nuclear reactors. This would mean that it has to come from a country that has nuclear power. "I don't have to remember who owns it," Ms. Arafat said now. The Palestinian leadership wants to comply with the widow's request and arrange for Arafat's body to be exhumed. The Palestinian chief negotiator Saeb Erekat, meanwhile, called for an international commission of inquiry into this case.
Investigations continue
For a good two years, Palestinian Authority employees have been collecting material on the death of Arafats. However, according to Salah Abel Shafi, Ambassador of the Palestinian Diplomatic Mission in Berlin, the technical and medical possibilities are very limited. In an interview with Deutsche Welle, he also said that the Arafat file was never closed.
The researcher Francois Bochud from the institute in Lausanne agreed to conduct the investigation of Arafat's remains. However, only if other institutes were also involved. Only that is scientifically serious. He warned, however, that any polonium present could have already decomposed to a large extent. Since Arafat's body was in a mausoleum, it is probably still in good condition. Uri Avnery is nevertheless pessimistic: "If Arafat has really been poisoned, then we will never find out who is behind it."