What will the B52 Stratofortress replace
Boeing B-52H Stratofortress
by Marco Coldewey (1: 144 Revell)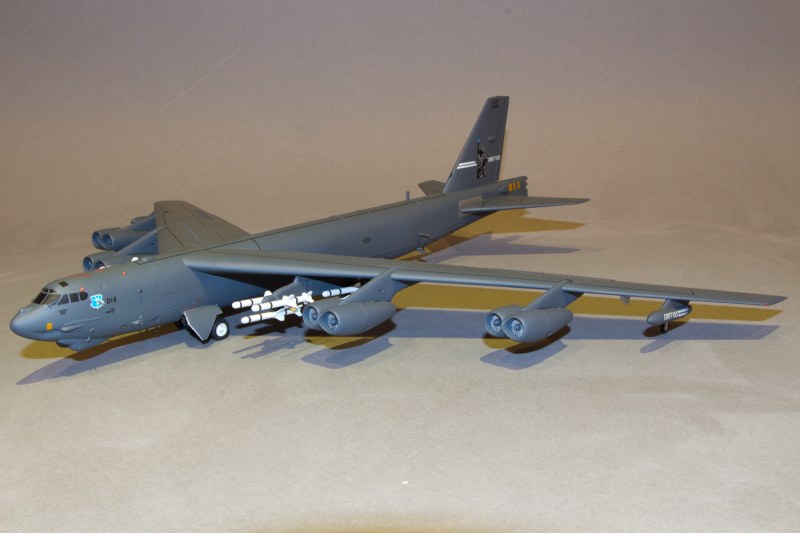 Information about the original:
The development history of the Boeing B-52 goes back almost to the Second World War, the tender began as early as late 1945 to replace the Boeing B-36. The first two prototypes, but still with a cockpit section from the B-47, flew from 1952.
During that time, many development stages were passed through, different tail units, self-defense, etc. Over the years, the B-52 was to be replaced again and again by other new types of bomber, which in the end mostly led to a modernization of the B-52. The last major modernization led to the H version, which received, among other things, TF33 turbofan engines and a new self-defense system. Here a six-barrel M61 Vulcan was used at the stern. The Version H aircraft were also the last to be delivered to the USAF.
The B-52 is still the USAF's workhorse, has been involved in all major conflicts in the United States and achieved a higher availability rate of 79% than the B-1 (66%) or the B-2 (42 %). Years of service have made the B-52 capable of using almost any American airborne weapon. The B-52 is able to carry around 32t of weapon load internally and externally. The B-52 was also tested in naval warfare, and it was planned to take 20 AGM-84 Harpoon missiles (12 external, 8 internal) with it.
The B-52 has long since achieved cult status, and the aircraft plays a leading role in Stanley Kubrick's Dr. Strange (1964). It is also one of the few aircraft that are usually significantly older than their crews. Due to the lack of alternatives, it is to be expected that the Boeing B-52 will remain in service for years to come. Exactly when it will be phased out is discussed again and again, so far it has not been possible to agree on a final year.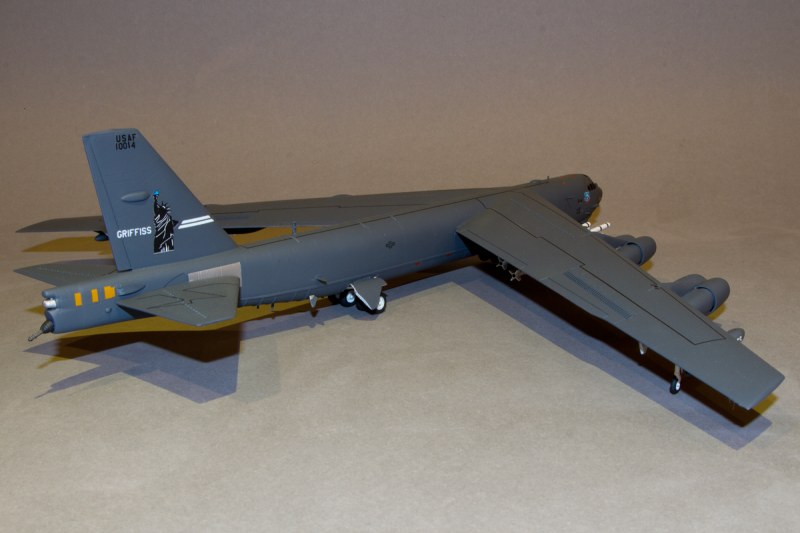 Information about the construction:
I think the appeal of building a B-52 doesn't need much discussion. For me it was years ago when I built my last B-52, this time it should of course be something special again, even if I have to clearly state at this point that this paintwork and configuration probably never existed. I used the Revell kit, which, even in 1: 144, reaches the dimensions of 330x392mm. Since the cockpit struts are too thick, I filled and painted the cockpit. The usual detailing, like pitots and windshield wipers, followed at the end.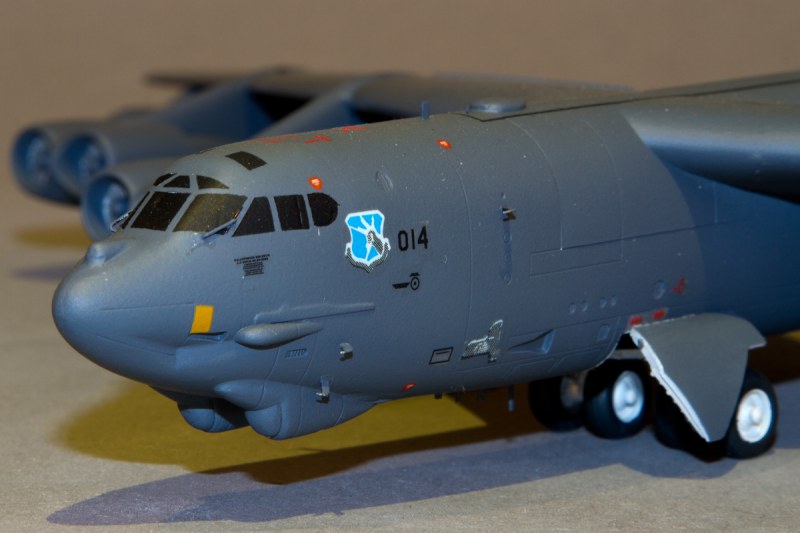 Marco Coldewey,
modellbau.mc84.de
Published on April 10, 2015