Sunsilk Shampoo causes hair loss
The Aussie shampoo hype - and my hair experience
I love hair shampoos and conditioners. In addition to my two to three all-time favorites, new hair shampoos are always allowed to move in with me. I love to test them, to try them out - and since my hair is relatively uncomplicated, I don't actually pay attention to silicones etc. and my hair mainly likes moisturizing shampoos, that's actually not a problem. Actually. Because then came the Aussie.
The Aussie hype is currently spreading -
and many celebrate the new drugstore hair shampoo from Down Under.
I discovered the hair products for the first time two weeks ago at the dm, but walked past them. Until I read about the miracle hair shampoo in many blogs and newspapers. And because I like to try it out, I took it with me. Fail # 1. The packaging and description initially suggest a high-quality, good shampoo. It just looks chic!
Fail # 2 followed at the same time. Because I forgot to smell it. That happened the first time I washed my hair. I took a portion of Miracle Moist Shampoo (for damaged, sadly dry hair) in my hands and a cloud of Hubba-Bubba-gum-nut scent enveloped me and my hair. As a kid, I liked Hubba Bubba. In the mouth. But on the hair I've always found that rather - um - impractical. So I massaged a pack of chewing gum into my hair and, as described, let the shampoo take effect a little to "enjoy" the scent of the macadamia nut. I have to say that I am quite sensitive to smells. I love good fragrances, could sniff them for hours. But I also quickly hate certain smells and feel sick. The Hubba-Bubba-Nut-Mix smell unfortunately belonged to the second category for me. But well, if you want to be beautiful you have to suffer, or something like that, right?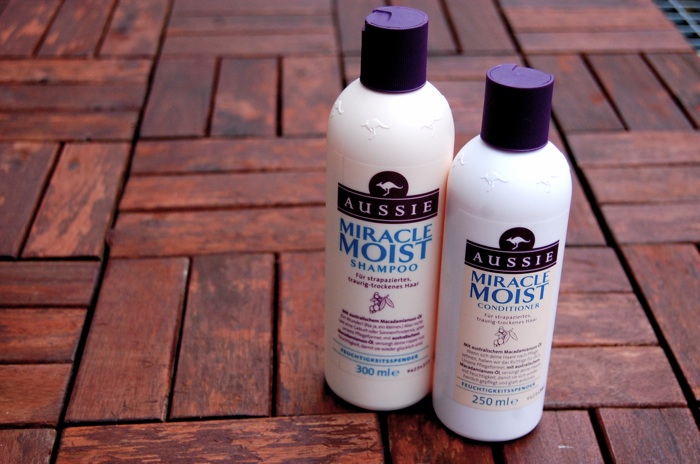 So after washing my hair, I also used the conditioner (twice as good) and washed the hair out. But then Fail # 3 followed. Contrary to my other experiences, my hair was stubborn afterwards and it was hardly possible to comb through. And even after blow-drying my hair stayed straw-like instead of soft and soaked with moisture. Well, it can be a coincidence. But puff cake. Even with the second hair wash with the Australian hair shampoo, my otherwise easy-care hair was extremely dry, strawy and stubborn. Not to mention the smell that lingers in the air - and especially in the hair - for hours after shampooing.
After Googling the Aussie shampoo, my stomach felt queasy
And then for the first time in my life I googled for a shampoo - and found out quite a bit. Some reported the same hair phenomenon in forums - other testers raved about the smell and quality. But the ingredients of the Aussie shampoo are not for sensitive heads. If you want to know more, the best way to check shampoo, conditioner and treatment is via code check. If I was not only concerned about it before, now there was definitely a bad aftertaste.
The consequence: I don't think it has ever happened to me in my "I-buy-hair-shampoo" history - but I stopped using the Aussie shampoo. Now it stands there and soured. Maybe I just got the wrong shampoo for my hair and the others are far better. Also, maybe two washes of hair are not very meaningful. But I probably won't start a new test run. After that, the smell and structure of my hair were too extreme.
What did I learn from it? Still questioning hyped products more often and paying more attention to their origin, animal testing and ingredients, especially in the beauty sector.
Have you already tested the Aussie shampoos? How was your experience?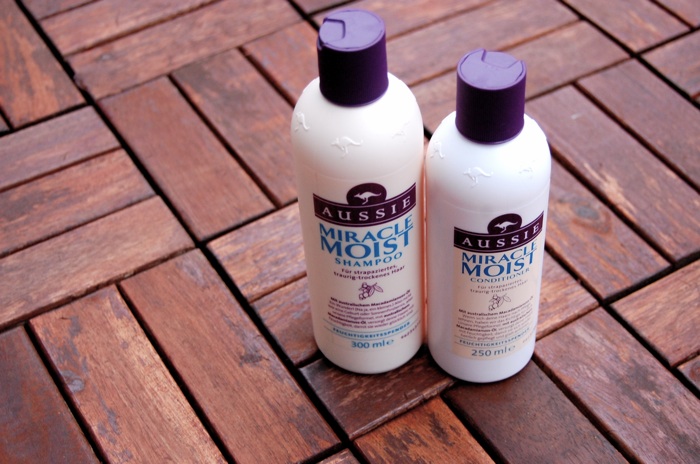 - Advertisement for naming brands -
- This article contains affiliate links -