What are some potentially life changing quotes
30 Top Quotes From Successful Careerists Of The Time
---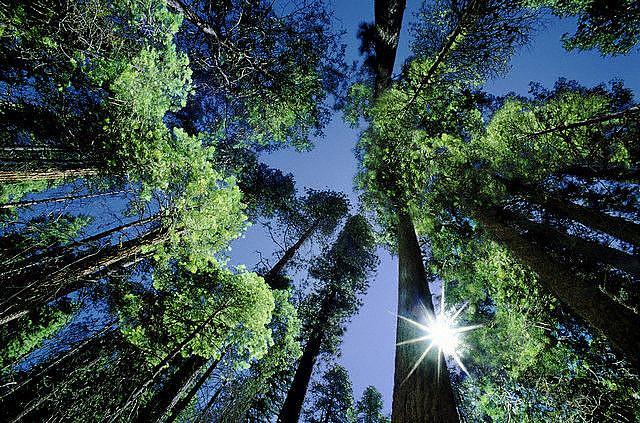 Image: "suntreetops" by surrealuv. License: CC BY-SA 2.0
---
luck
Some people climb the corporate ladder through that Favor of the moment, one lucky coincidence or the appropriate circumstances. There is only a limited amount of time you can replicate this, but perhaps the following quotes can help you take your chances.
1. from Hellmuth Buddenberg, German manager and CEO of BP AG:
Happiness is part of every career. Happiness opens the door. But beyond the threshold the task is waiting - and only planning, energy and leadership can solve it.
2. from Donald Trump, American real estate entrepreneur:
There are many opportunities for a career, but the safest is still to be born in the right family.
engagement
Success is much easier for you when you have the feeling that you are doing it honestly deserved to have. Stake can pay off in many ways.
3. by Danny Kaye, American actor:
There are two ways to make a career: Either you really do something, or you claim to be doing something. I recommend the first method, because the competition here is nowhere near as great.
4. by Peter Drucker, American economist of Austrian origin:
What connects all successful people with one another is the ability to keep the gap between decision and execution extremely narrow.
5. From George Bernard Shaw, Irish Nobel Prize Winner and Oscar Winner:
The successful find the circumstances they need, and if they don't find them, they create those circumstances themselves.
6. From Herodotus, ancient Greek historian, geographer and ethnologist:
Success is usually offered to those who act boldly, not those who weigh everything and don't want to risk anything.
7. by Peter Junge, German entrepreneur and economic politician:
If you were to ask me what the most important criterion or the most serious individual point of success was, then I would simply say that we actually did what we planned to do. It's a bit like marriage: you can talk about it for a long time, but ultimately it depends that you do it and not just plan.
8. from Alfred Herrhausen, German manager and board spokesman of Deutsche Bank:
If you work an hour more a day than your competitors, then it has to work, my father always said.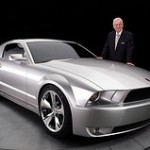 Image: "Ford Mustang Iacocca 05" from The World of the Ford Mustang. License: CC BY 2.0
9. from Lee Iacocca, American executive in the automotive industry:
Give your best. Try to get as much training as you can, and then, for God's sake, do something!
individuality
Going your own way does not always lead to success. After all stay true to yourself.
10. from Konrad Adenauer, first German Chancellor:
There are two ways to go up: Either one adapts, ormanlies across.
11. by Herbert Bayard Swope, American three-time Pulitzer Prize winner:
I cannot give you a formula for success; but i can tell you what leads to failure: Trying to do justice to everyone.
Teamwork
With united forces get ahead. Too much competition can stunt your own career.
12. From Lee Iacocca, American executive in the automotive industry:
One of the main reasons capable people don't get ahead is because they can't work well with their peers.
13. by Klaus Steilmann, German textile entrepreneur and President of SG Wattenscheid 09:
You have to work with the right people, respect them and motivate them. Lasting success is only possible in a team.
14. From Henry Ford, entrepreneur and founder of the Ford Motor Company:
If there is any secret to success, it is the ability to learn to place on the point of view of the other and to see things from his point of view as well as from ours.
make mistakes
Only those who do something can make mistakes. You will inevitably find that. See it as an opportunity!
15. From Henry Ford, entrepreneur and founder of the Ford Motor Company:
Our Failures are often more successful than our successes.
16. From Robert Kennedy, American politician:
Only those who dare to fail in a big way can succeed in a big way.
17. from Winston Churchhill, British politician:
A clever man does not make all mistakes himself. He also gives others a chance.
18. by Lewis Hamilton, British racing driver:
Sometimes you have to lose first, in order tolearn how to win.
ruthlessness
It cannot be a coincidence that many successful managers have psychopathic personality traits. Sometimes it is part of your own success Failure of other people; at least according to the conventional definition.
19. by Prof. Gerhard Uhlenbruck, German physician and aphorist:
At the peak of success there is also a cross: for them Corpses that have been walked over.
20. by Salvador Dalí, Spanish artist:
If you want to make a career these days, you have to be a bit of an ogre.
21. by Johann Herbst, Swiss publisher:
For social advancement, it is advisable to friendly to the overtakento be. Manmeets them on the descentagain.
Moral concepts
W.he defines success for you, you determine above all. Material success, professional reputation and a prominent position are nice - but are they also the most important things?
22. by John Ruskin, British writer, art critic and social philosopher:
Man's actual wages are not what he earns with his work, but what he becomes through it.
23. by Gustave Flaubert, French writer:
The Success is a consequence it must never become a goal.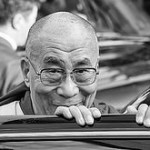 Image: "Tenzin Gyatso - 14th Dalai Lama" by Christopher Michel. License: CC BY 2.0
24. From Tendzin Gyatsho, 14th Dalai Lama:
Evaluate your successes by what you had to give up to achieve them.
25. From Siegfried Luther, German manager and CFO at Bertelsmann:
My big motivator is that Fun at work, on success.
26. by Stefan Persson, Swedish entrepreneur and managing director Hennes & Mauritz:
That is more important than the right way right direction.
focus
Success demands Focus and priorities. You cannot give one hundred percent in all places.
27. by Cyril Northcote Parkinson, British historian, sociologist and publicist:
The secret of every success is to distinguish between what is important and what is not.
28. by Peter Pagé, German manager and software pioneer:
The most important component of success is to create an environment where people work, to achieve a goal and not to be busy with something. For every project, there should be a "target projection" at the beginning, which gives an idea of ​​the desired result. Only when everyone involved knows the goal can they work to achieve it. These goals must not only be defined in isolation for individual groups or areas, but must be based on goals for the entire company Goals for the individual areas Be "broken down".
Self-confidence
The first thing you have to convince yourself is yourself. No judgment passed on you is as momentous as your own.
29. From Henry Ford, entrepreneur and founder of the Ford Motor Company:
Whether you think you can or you can't, you will definitely be proved right.
30. by Waltraud Schoppe, German politician:
There is a beautiful saying: behind every man who is successful there is a woman who supports him. And behind every woman who is successful, there are three men who want to hold her back.
Swell:
All 30 quotations were taken from the following sources:
www.gutzitiert.de
www.helping-headhunters.de
www.aphorismen.de
www.zitate.de
http://karrierebibel.de

Do you have an education voucher?
Successful online training including exam & certificate

Topics: project management (PRINCE2®, Six Sigma), accountant, online marketing manager and much more.
Rate this article
Loading ...
About the editors
Our articles are the result of the hard work of our editorial team and our specialist authors. Strict editorial specifications and an effective quality management system help to ensure the high relevance and validity of all content. Find out more about the editorial team, our authors and our work processes.