What is the most technical thing at all
OK Lab Berlin - Review of our 2020 lecture series
The year 2020 is coming to an end and for us in the Berlin Open Knowledge Lab a lot went differently than we originally imagined. One thing that we and we have done - namely to invite experts to our lab every month, we were still able to realize, only virtually. The social distancing even meant that we thought much more internationally and not only had guests from Berlin, but from all over the world. In this blog post we want to review the lectures again.
January - FragDenStaat
We started with Stefan Wehrmeyer - at that time still on site at Wikimedia on Tempelhofer Ufer. Stefan told us more about the Freedom of Information Act (IFG) and showed us how we can use it with the help of FragDenStaat. FragDenStaat enables citizens to make inquiries about the Freedom of Information Act in order to gain access to official information. At the time of the lecture it was Pot Secret The campaign is currently up-to-date, in which hygiene control reports should be requested on a large scale.
February - Wikidata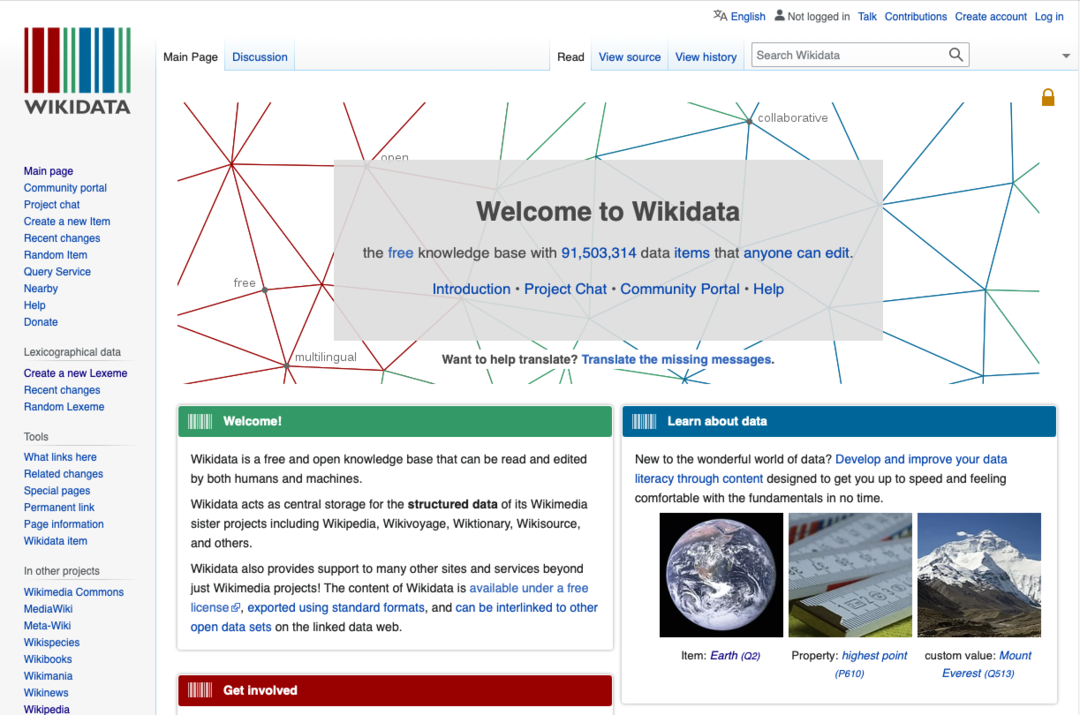 One topic that has been gaining more and more importance in our lab for some time is Wikidata. The goal of Wikidata is to represent the knowledge of the world in a machine-readable format. With the help of the knowledge that is mapped in this way, exciting applications can be built and questions can be answered in a new way. We were very happy to have Lucas Werkmeister with us on the subject. Lucas has been working on Wikidata for Wikimedia for some time and had already given interesting insights into the database with his Twitter account Wikidata Facts. In the lab, Lucas was able to show us how data get into Wikidata and, above all, how they can then be queried again in order to implement projects with them.
March - datengui.de & regional statistics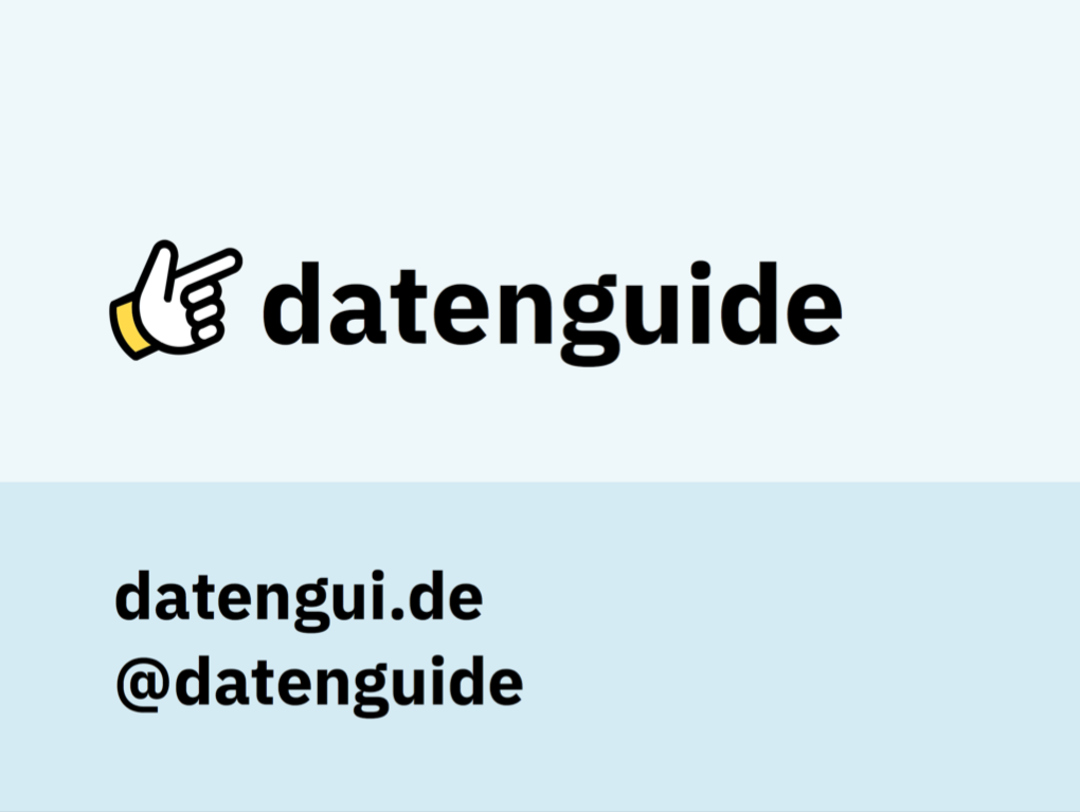 The last lecture that took place on site this year came from Simon Jockers. Simon told us about his data guide project. The data guide makes official statistics easier to use. To do this, the platform aggregates official statistics and on the one hand makes them searchable, but on the other hand also provides an API so that the data records can be further processed more easily programmatically. Simon explained to us how statistics are created in Germany, what added value the datenguide provides and also showed us specific examples of what kind of applications could be developed with the datenguide.
Foils
May - datenanfragen.de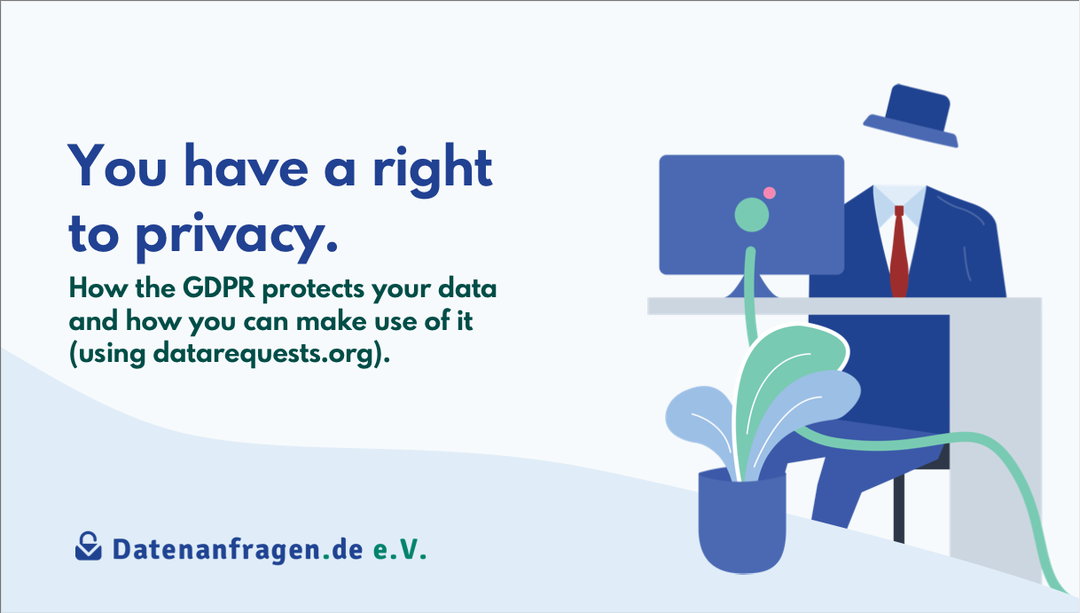 Our first national lecture came from Braunschweig. We had the datenanfragen.de project on our radar for a long time and we were really happy to welcome Lorenz virtually. Lorenz once again introduced the subject of the General Data Protection Regulation and showed us how datenanfragen.de makes it easier for users to enforce their rights in this regard. For those interested in technology, there were also some insights into the implementation.
You can find a recording and the slides directly at datenanfragen.de.
June - ODIS / Technology Foundation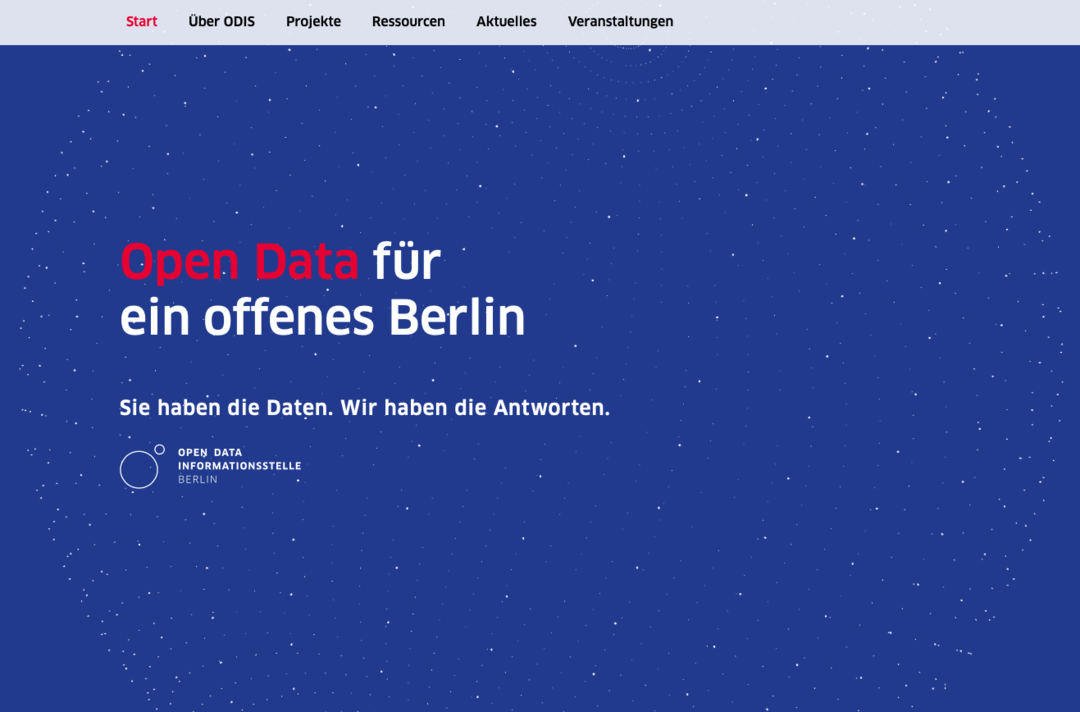 Tori Boeck gave us an exciting insight into the administration in June. Tori works for the Berlin Technology Foundation in the so-called Open Data Information Center (ODIS). ODIS is a point of contact for the administration to support them in publishing data as open data. Tori told us how the collaboration with the administration works and showed us examples of visualizations and applications that the Technology Foundation was able to develop using open data. We as a community have also noticed time and again in our work that these examples are always a strong argument why data should be published. Fortunately, ODIS is also generally ready to accept external inquiries and - if there is free capacity - to research whether data that is desired by the community could be published.
Foils
August - OpenStreetMap traffic turnaround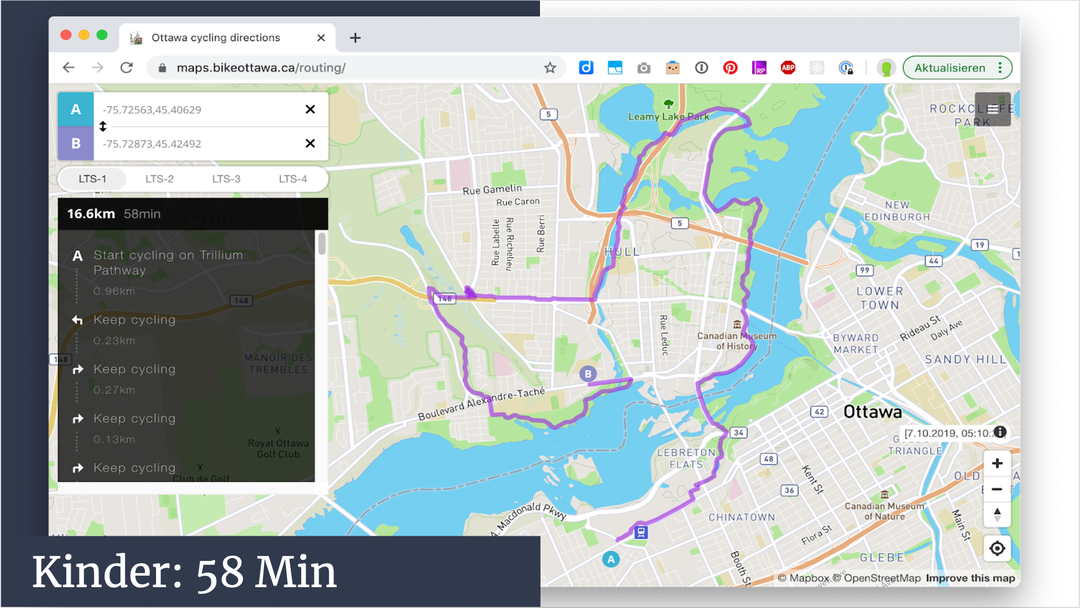 In August we had Tobias Jordans to visit. Tobias is active in the Berlin OpenStreetMap scene - especially in the part of the OSM community that deals with the topic of traffic transition. Tobias gave us an overview of where the city of Berlin is currently in the area of ​​traffic transition and what possibilities he sees to accelerate this with the help of OSM. To this end, he showed us various inspiring projects from other cities that have developed applications based on the OSM data. Finally, Tobias went back to the topic of storytelling and gave us an example of existing - and possible - stories in Berlin.
Foils
September - pd3f PDF text extraction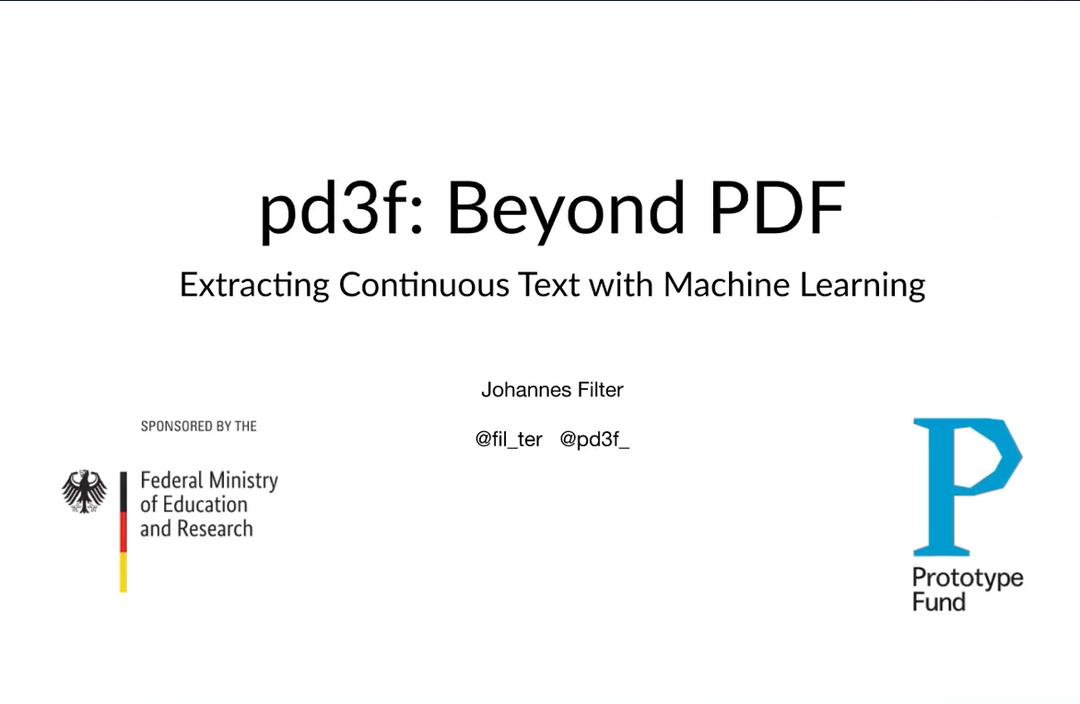 In September Johannes Filter told us about his project pd3f, which was funded by the Prototype. pd3f makes it easier to extract machine readable text from PDFs. Johannes told us why this is important, which tools already existed and what his pd3f project is now making possible. This was the most technical lecture that we had in our lab this year, but it also shows how important this "basic research" is in order to facilitate projects like FragDenStaat or investigative journalism.
Video
November Code for Africa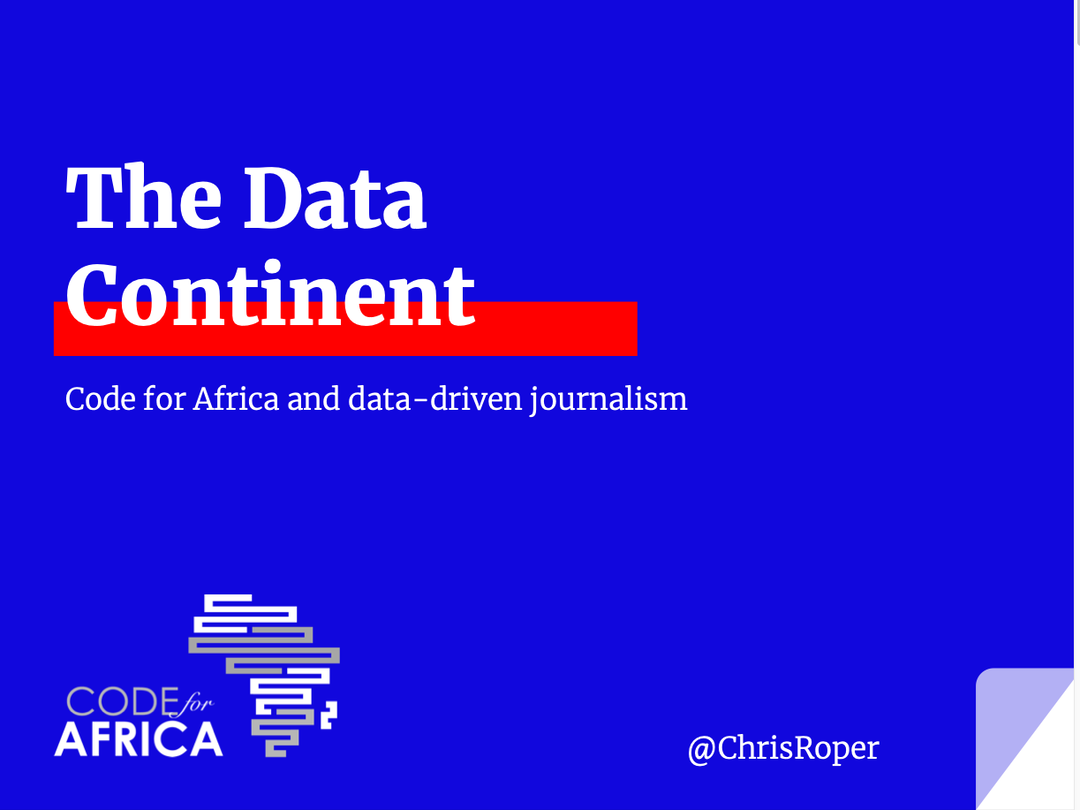 At the end of the year we had an international guest. Chris Roper from Code for Africa told us how the network manages to set up new initiatives in Africa and to ensure that they continue to exist and grow in the long term. It became clear to us that the network in Africa is much stronger than here in Germany and that the topic of open data is much more closely linked to journalism across the continent than here in Germany. We took away a lot of inspiration.
Foils
What's next?
In January we will have another international lecture - this time from Code4Romania.
If you know of other projects in the Open Data or Civic Tech area, please contact Knut directly by email.
We look forward to another year with exciting lectures - with a little luck we might see each other again on site.